What really happens when you get varicose vein treatments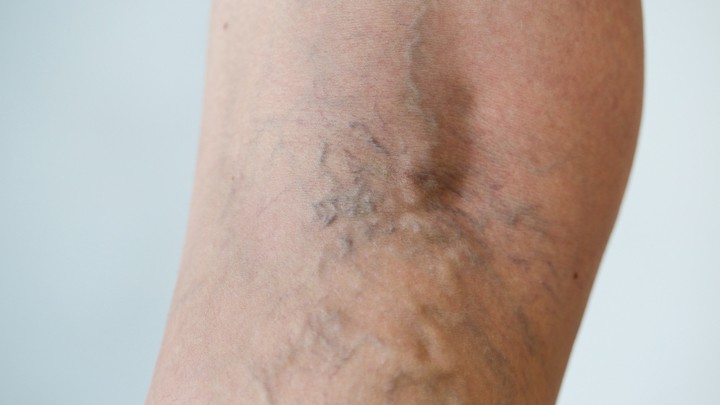 My husband Allan is a good looking man who values his appearance and who loves to wear shorts, but was embarrassed by unsightly varicose veins on his legs. Knowing that varicose veins can cause medical problems for older folk (he was 71 years old), he investigated the options available for dealing with varicose veins. His first port of call was my cosmetic medical clinic where varicose vein treatments were advertised, but was referred on because the cosmetic medical clinic specialised in treating spider veins and less serious cases.
Various procedures are available both surgical and nonsurgical. Allan decided against surgery because of his age and the risks associated with hospitalisation, the general anaesthetic plus the inconvenience of a long recovery time. He opted for a combination of nonsurgical procedures done in the doctor's own rooms. He had both legs treated; first one and then the other. The procedures that Allan undertook were endovenous laser, ambulatory phlebectomy plus a small treatment of sclerotherapy. The benefits are as follows:
Quick recovery – you can return to work immediately after treatment
No hospitalisation
No general anaesthetic
No scarring
The treatment was straightforward and uncomplicated. It involved an adjustment to some veins as stage one and as stage two on that leg some veins were removed. A medical grade compression stocking was worn after each stage of treatment between appointments.
Other things to note:
Ad. Article continues below.
The number of treatments will vary from patient to patient and are usually scheduled two or more weeks apart.
Each appointment will mostly last about 30 minutes and after the treatment you will be required to walk for about 30 minutes and then daily for some weeks.
The length of time that the compression stocking must be worn will vary.
Eliminating varicose veins can improve circulation and relieve the discomfort of tired, aching, heavy legs and best of all, those ugly veins are gone.
At the first appointment and assessment, Allan was given an outline of what was involved and about how many appointments would be necessary. He had six appointments in total, about two or three weeks apart depending on his and the doctor's schedule.
Allan maintains a high level of fitness and has always been athletic. He enjoys good health, so went into the treatment with a positive attitude. Varicose veins are often hereditary and for Allan, this was probably the case as his father had serious varicose veins. The usual health history questionnaire was completed prior to the first appointment.
After research, opinion and deep thinking then making the decision to go ahead, Allan's philosophy is to leave the professional person to do his expert work. He didn't really concentrate on what was occurring during each appointment. He recalls a local anaesthetic being injected and a laser being used, small incisions made, some veins adjusted and some veins removed. Incisions were closed with a stitch and a dressing applied. Padding was taped over the treatment area to increase the compression effect. The nursing sister in attendance rolled the stocking from ankle to upper thigh, then Allan walked for 30 minutes as instructed. Panadol was suggested in case of discomfort.
Ad. Article continues below.
The most discomfort he suffered was from the sticking plaster holding the padding in place. He was slightly restricted for the first three days following treatment and, when not out walking, spent some time in an arm chair with the treated leg elevated, then was able to resume normal life. He wore a full leg waterproof leg protector over the compression stocking whilst showering.
Being an outdoorsy person Allan put extra emphasis on exercise and enjoyed the recommended daily walk and often walked very long distances. He was resigned to wearing the compression stocking and so didn't let that become a frustration. It was worn for seven days then removed and the padding taken off (he did this himself), replaced the compression stocking only and wore that for another seven days just following instructions.
The day the compression stocking was removed forever was a day of celebration. Wearing shorts and tending the vegie garden, continuing the daily walks and working outside exposed his legs to the elements and in no time marks and scars were gone, his legs were lightly tanned and Allan was thrilled to be showing off perfect legs during our annual winter holiday in North Queensland.
Tell us, would you consider varicose vein treatments? Have you tried any?