We don't all like them, but new research shows tattoos could save your life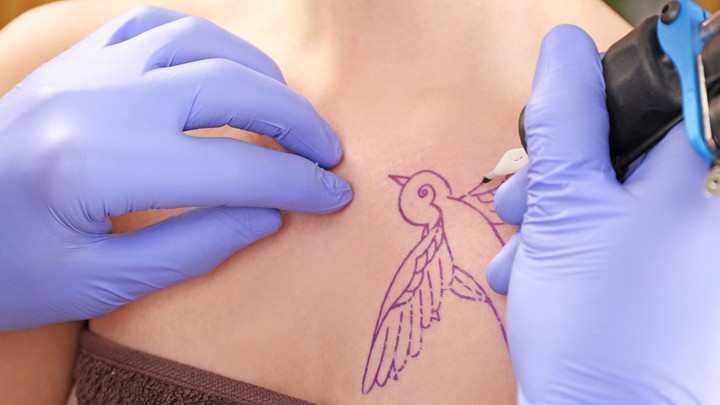 You either love them or you hate them, but it turns out tattoos might have a purpose other than looking colourful: they could save your life.
According to a new study published in the American Journal of Human Biology, tattoos actually come with an immune-boosting effect.
14.5 per cent of Australians have at least one tattoo but this new research could mean more people will ave an excuse to get one.
Dr. Christopher Lynn, associate professor of anthropology at the University of Alabama, and colleagues said tattoos could be beneficial to health, helping us to fight off colds and other common infections.
Ad. Article continues below.
As you may well know, the common flu can be deadly for people over the age of 65, which is why we're told to have flu injections every year.
The team examined 29 individuals aged 18-47 who were receiving tattoos at one of three tattoo studies in Alabama between May-December 2012.
The team collected saliva samples from participants both before and after their tattooing procedure, which they used to measure levels of immunoglobulin A – an antibody that acts as a first line of defence against common infections – and the stress hormone, cortisol.
The researchers also considered how many tattoos each participant had, how many tattoo sessions they had encountered, the lifetime hours spent receiving a tattoo, how many years it had been since their first tattoo and the percentage of their body that was tattooed.
The team found that participants who were receiving a first tattoo showed a significant reduction in levels of immunoglobulin A, a response to a rise in cortisol that was triggered by the stress and pain of the tattooing, meaning first-timers may get sick initially, before building a tolerance.
Ad. Article continues below.
"They don't just hurt while you get the tattoo, but they can exhaust you," says Dr. Lynn. "It's easier to get sick. You can catch a cold because your defenses are lowered from the stress of getting a tattoo".
But another interesting finding was that people who had more tattoos showed less of a reduction in immunoglobulin A levels, meaning your immune system builds resilience every time it's tattooed.
"After the stress response, your body returns to an equilibrium," says Dr. Lynn. "However, if you continue to stress your body over and over again, instead of returning to the same set point, it adjusts its internal set points and moves higher".
Interesting! While we don't recommend everyone goes out and gets a tattoo, at least we can see now it does have some benefit.
What do you think? Do you have a tattoo? Would you get one?