Was this year's flu vaccination a waste of time?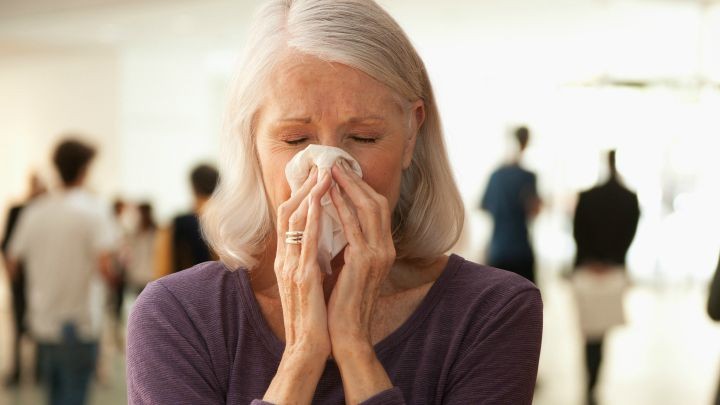 Australians have snuffled, sneezed and coughed their way through this winter, with the severity of the flu season overtaking 2009, which featured swine flu. And this despite more people taking up the free or cheap vaccine.
The reason is that the majority of cases were of a strain of Influenza B, known as the "Brisbane" flu. It is so named because the Queensland capital is where the first cases eventuated from.
AMA Queensland chair of the council of General Practice Dr Richard Kidd said two-thirds of hospitalisations in the past few weeks had been caused by the Brisbane strain of Influenza B, which made a surprise resurgence, having been dropped from the flu vaccine in recent years.
According to News Corp, Australian health authorities were warned by the World Health Organisation last September that this would be a big year for the Brisbane flu but by then it was too late to include it in the free vaccination program.
This year's government-funded flu vaccine protects against three strains of the flu — Influenza A California, Influenza A Switzerland and Influenza B Phuket.
Ad. Article continues below.
The more expensive quadrivalent vaccine, which is not government subsidised, does protect against the Brisbane strain but has had less uptake that the one offered for free to more vulnerable people.
Influenza Specialist Group director Professor Paul van Buynder said it was the worst flu season he had seen. Due to the changing strain of flu, the season is yet to peak and will last all of September.
So for those of us who have taken advantage of the subsidised vaccination, was it worth it?
Executive Director of the Communicable Diseases Unit of the Queensland Government, Dr Sonya Bennet, says it is important to note that influenza B strains are usually less severe than influenza A.
"Being vaccinated gives you the single best protection against flu by building immunity to the virus and preventing transmission of the virus to other people," she says on the Queensland Health website.
Ad. Article continues below.
"The flu vaccine takes up to two weeks to be effective but it may not be too late to protect yourself and we would recommend this specifically for people who are in high risk groups for severe illness."
As we reported here, we are getting closer to a more effective vaccine that will combat all strains of the flu. Until then, the current flu vacs are the best we've got.
Some other tips for avoiding the flu are:
Talk to your doctor about being vaccinated.
Avoid close contact with people who are sick.
When you are sick, keep your distance from others; stay at home from work, school and avoid other crowded areas.
Wash hands frequently, using soap and water for at least 20 seconds.
Cover your mouth and nose with a tissue when coughing or sneezing. Dispose of used tissues in a bin and wash your hands immediately afterwards.
Have you been sick with the flu this year? Did you get vaccinated?