The untold link between dementia and sexual health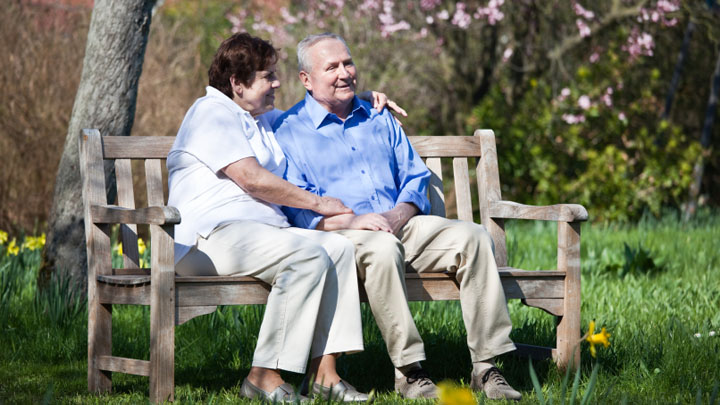 A UK study has found that women over 60 are bearing the brunt of dementia. On the one hand, women are now twice as likely to get dementia as breast cancer. On the other, women are more than two-and-a-half times more likely than men to be carers of people with dementia. According to the report, women do not choose or plan to take on the role of carer, and find the experience highly stressful. What's more, female carers often suffer job losses in the process. Such impacts can cause depression in some of these women, which itself is a risk factor for dementia.
"Dementia can affect women either directly or indirectly, as patients or in the role as carers" says Dr Helene Roberts, a Melbourne-based neurologist. "For women who become carers, their lives can change dramatically. Adjusting to a multitude of lifestyle changes and dealing with often challenging behaviours can cause significant physical and emotional stress".
In addition, changes in sexual behaviours can occur in dementia. Some people with dementia, for instance, can experience a loss in sexual inhibitions, which may result in inappropriate sexual behaviours such as public undressing. Other changes in sexual behaviour can include an increase in sexual demands, or in contrast, a complete loss of interest in sexual contact.
"For people with dementia and their partners, changes in sexual behaviour and intimate relationships can be the cause of additional stress and uncertainty," says Roberts.
Unfortunately, these impacts are rarely discussed, perhaps because for most people, sex is regarded as a private matter.
Ad. Article continues below.
"I think the impact that dementia has upon sexual health, both for the patient and carer, is very underreported," says Roberts.
In her work with dementia patients, Roberts can recall only a handful of cases where the topic of sexual health was voluntarily mentioned.
"One example that comes to mind was a patient and his wife living with dementia in the community. His wife came to me once and said she couldn't cope. They had had 65 years in a loving marriage but of late her husband had become increasingly demanding of sex. She was suffering from osteoarthritis and osteoporosis and was physically and emotionally exhausted, but did not know how to refuse. She was becoming increasingly fearful".
The opposite of wanting too much sex, or more sex than prior to the dementia, is not wanting any at all. This can leave carers feeling rejected and grieving the loss of the relationship they once had. "There are a range of responses, and all can affect the relationship and sexual health of the individuals," says Roberts.
Roberts urges carers to contact their health care provider if they feel unsafe, or are experiencing any form of stress, including stress that is sexual-health related.
Ad. Article continues below.
"The first step is to inform someone. Sexual health issues affect us throughout life and this should be acknowledged and addressed".
There are services available that provide counselling and support for people with dementia and carers.
For further information visit Alzheimer's Australia or call the National Dementia Helpline on 1800 100 500.
Do you know anyone who has dementia who has had an increase or decrease in sexual desire? What help have they had? Tell us below.