The surprising reason you struggle to lose weight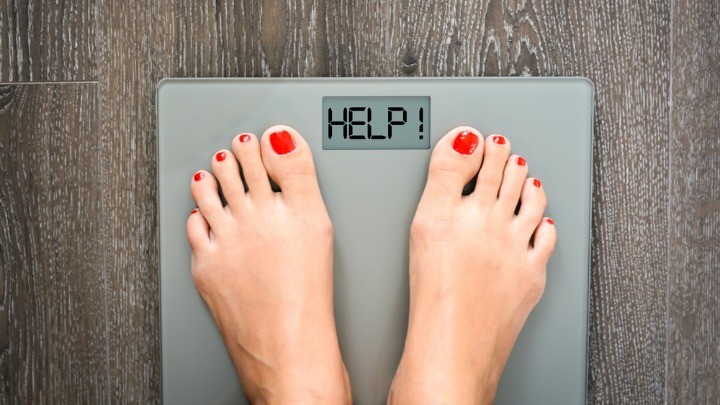 Australians are their own worst enemies when it comes to eating better and controlling their weight, according to findings from a new survey by the CSIRO Total Wellbeing Diet online.
The survey, which looked at the weight management habits of more than 2300 Australians, found 69 per cent of respondents identified themselves as the main barrier to achieving their weight loss goals.
CSIRO conducted the survey to better understand why some Australians were more successful at dieting than others.
It looked at a cross section of dieters – from those who were successful, unsuccessful, about to start the weight loss journey and currently in the process of managing their weight.
The survey found self-sabotaging dieters pointed to social activities (52 per cent), high stress (41 per cent), lack of motivation (41 per cent), eating out (37 per cent) and limited weight loss (36 per cent) as barriers to losing weight.
Ad. Article continues below.
CSIRO's Research Director for Nutrition and Health and co-author of the CSIRO Total Wellbeing Diet online Professor Manny Noakes said it was critical that those looking to lose weight seek support.
"For many Australians losing weight is a challenging experience," Professor Noakes said. "In addition to hampering their own efforts, the survey also showed that 40 per cent of dieters stated that no one supports them in their weight loss attempts.
"Health professionals, friends and family can all play a role in helping dieters eat better and control their weight."
Additional survey findings include:
Half (50 per cent) of those who had tried dieting but had since given up cited a lack of drive had hampered their weight management attempt, while 56 per cent said 'life getting in the way' had proven to be their biggest hurdle.
Respondents want to lose an average of 11 per cent of their body weight within the next six months, which equates to an average of 9.4kgs.
1 in 5 respondents believed they would fail in their weight loss goals during the next six months.
31 per cent said achieving their weight loss goals was out of their control.
What challenges do you face in the battle against the bulge? Would you say you are "your own worst enemy"?