The surprise link between asthma and shingles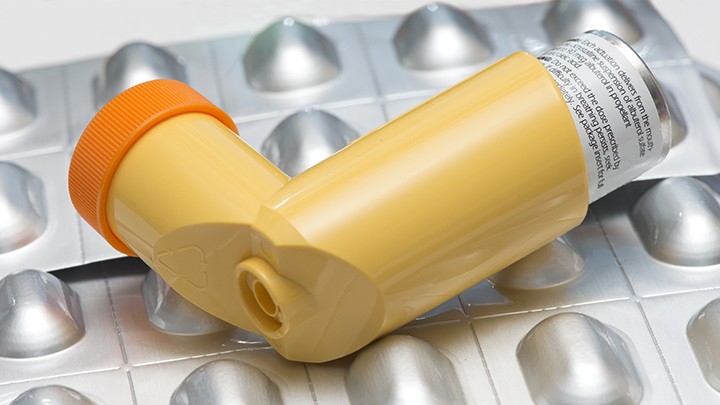 Shingles is a dreadful illness one in three of us are likely to experience. Actor John Wood recently spoke out about his battle with shingles and the excruciating, debilitating pain it caused him. It was a wake-up call to many in our community to speak to their doctor about the risks.
Absolutely anyone who has contracted chickenpox is at risk of it resurfacing, particularly past the age of 50. However, it is unclear as to why it his so many while others manage to avoid it.
Now, according to Medical News Today, asthma may be one major factor putting us at risk.
A new study by Mayo Clinic found that those who suffer from childhood asthma are likelier to develop shingles later in life. The research team discovered that adults with a history of asthma could have a 70% higher risk of eventual shingles.
Dr. Young Juhn, lead author of the study, said the effects of asthma "might very well go beyond the airways".
Ad. Article continues below.
It is believed that the weakened immune system of asthma could be to blame; with immunity suppressed, the virus is more likely to reactivate.
In an earlier Starts at 60 piece on shingles, we learned that only 4 per cent of Australians surveyed consider themselves at high risk of shingles – despite roughly one in three of us being affected.
"There is still a low level of understanding of shingles risk among older Australians," says John Litt, Associate Professor of General Practice at Flinders University.
"Shingles can often present itself with vague symptoms such as mild to severe pain in a particular area, or a rash on part of the body. People may dismiss these symptoms as minor or temporary until it is too late to treat, and nerve damage begins before the rash appears".
"Older Australians need to be better informed about their risk of shingles by speaking with their doctor".
Have you (or anyone you know) suffered from either asthma or shingles? Are you concerned by these new findings?