The so-called benefits of alcohol might just be poppycock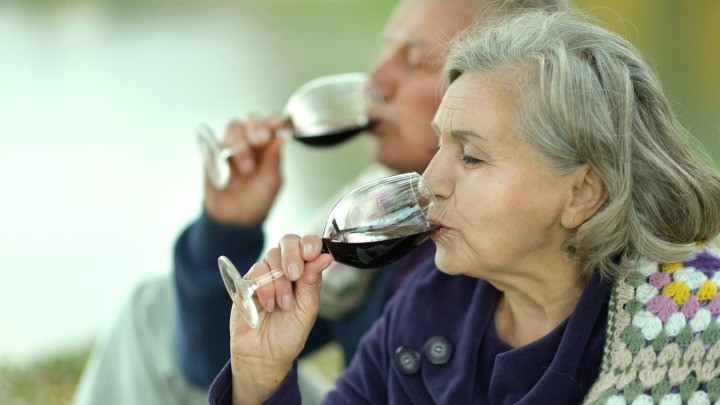 We've all heard the adages… A glass of red is good for your heart, a nighttime beer can calm your nerves before bed. Just how true are these popular myths about alcohol and our health though?
Alcohol has been touted as a 'cure-all' for just about everything. Looking online recently, alcohol has been linked to better immune systems, less chronic pain and even weight loss.
However, a team of international researchers have now determined that most health claims about alcohol are pure poppycock. Beer and wine, it seems, won't help us live happier or healthier lives.
According to Professor Tanya Chikritzhs from Curtin University, 87 studies currently suggesting that alcohol is good for our health – actually rely on flawed science.
Many of these studies recommend one to two drinks each day, but used moderate drinkers to source health information and statistics.
Ad. Article continues below.
Professor Chikritzhs pointed out that many studies linking alcohol with good health actually ignore people who have given up booze, due to ongoing health problems.
She told the ABC that studies often "mix up" participants who haven't drunk in 12 months, with people who used to drink decades ago.
"Essentially they set up a situation where an abstainer group (who haven't drunk for 12 months) looks as if they're in worse health than the drinker group", Professor Chikritzhs explained.
"What we identified is when you account for this bias built into the methodologies of these studies, you actually don't find a protective effect of alcohol at all".
Professor Chikritzhs believes there are better ways to measure the real health impacts of alcohol. She believes those 87 flawed studies could have focused on occasional drinkers instead.
Ad. Article continues below.
"These are people who drink in such small amounts that biologically alcohol could have no effect on their body in terms of protection", Professor Chikritzhs explained.
"What we actually found in terms of these occasional drinkers in terms of the longevity stakes — who lives longer — it's the occasional drinker who live the longest".
However, not everybody is convinced that alcohol is detrimental. "I have a couple drinks every night and I look forward to those drinks because it relaxes me", one Facebook user said.
"My pain isn't so intense and it keeps me away from pain killers", the woman added. "As long as there are no extremes I don't see what the problem would be".
Do you find alcohol beneficial for your physical and mental health? Do you worry about misleading scientific research?