The one thing that saved Sally's life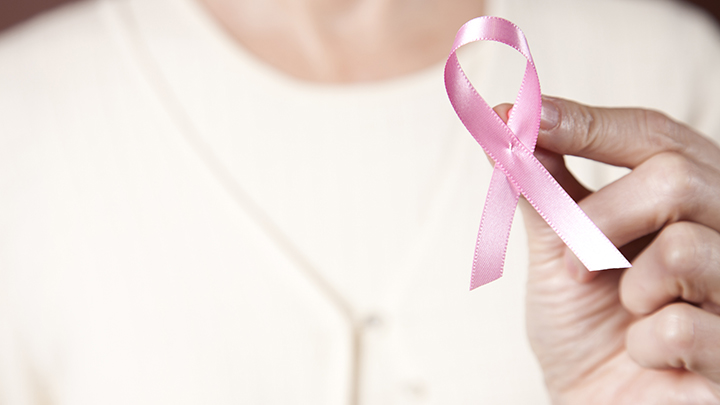 "I was actually due to have a mammogram early last year, it was about February, and I thought, 'Oh, a mammogram no, well I really can't cope with that right now'. And then, as I tell all my friends, I had this little voice in my head that was saying to me, 'Do it now!'"
These are the thoughts that so many of us have. But how many actually act on them? Currently, it is recommended that Australian women aged over 50 have a mammogram every two years to detect breast cancer. The reason for the high frequency is to detect the cancer early and provide the opportunity for less invasive treatment that gives the patient a better chance at survival.
This is why we can't skip a mammogram, because if you leave it too long, it will be too late.
Sally made the right decision to have the mammogram and she was so lucky that she did. She said, "They gave me the result and said, 'Yes, I'm afraid they are malignant and they need to be removed'. And I said, 'Ah,' I said, 'Well does this mean a double mastectomy for me?' And he said, 'I don't think so.' He said, 'Fortunately,' and this is why to my dying day I will thank BreastScreen, because he said 'they're small, we got them early, and, um by the look of it,' he said, 'I think they're pretty aggressive, could be grade three but I'm not sure, but,' he said, 'I think we can get away with doing lumpectomies'."
Imagine if Sally had delayed that mammogram. Imagine if she chose not to have it until the following two years… The sad and terrifying reality is that it may have been too late for her.
Ad. Article continues below.
Sally had her mammogram by using a BreastScreen Australia service. BreastScreen Australia specifically targets women aged between 50 and 74 years and invites them for a free screening mammogram every two years. Women aged between 40 and 49 years or 75 years and older can also have a free screening mammogram through BreastScreen Australia. Since BreastScreen Australia began in 1991, the BreastScreen Australian monitoring report 2011-2012 states that breast cancer deaths per 100,000 women aged between 50 and 69 years have reduced from 68 to 44.
This is because early detection saves lives. For Sally, early detection did save her life.
So when it comes to having your routine mammogram, what is holding you back from doing it? Is it the time? It's half an hour out of your day. Is it the cost? Through BreastScreen Australia, it is free. Is it the fear? Remember that finding out sooner rather than later gives you a better chance at survival.
Going for a breast screen could save your life. So don't miss yours.
You can watch Sally's story in the video below. But if you're late for your mammogram or you need to book now, call 13 20 50 and make that appointment – it could save your life.
Ad. Article continues below.
This article has been sponsored by BreastScreen Australia. It has been written by an independent, Starts at 60 writer as we feel it provides our readers with valuable and highly relevant information. To find out more about BreastScreen Australia or to book your next breast screen, call 13 20 50 or head to the BreastScreen Australia website by clicking here.