The one diet change that will make you lose weight!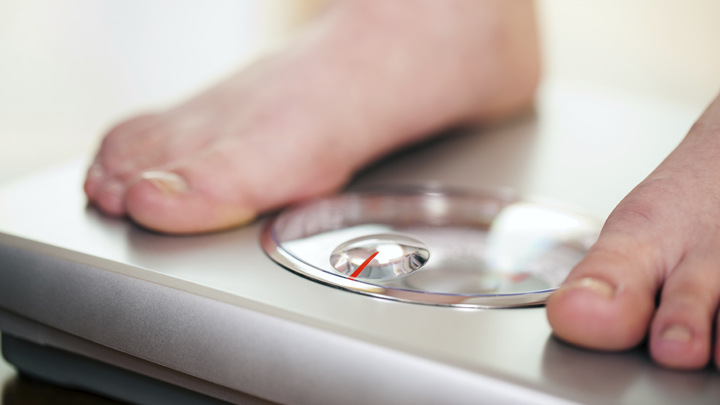 Wish there was just one thing you could do to lose weight? Wish you didn't have to cut out food groups, fast for a few days, calorie count and say goodbye to your favourite things?
Well you can!
A new study published this week in the journal, Annals of Internal Medicine has found that there is indeed one change that has been found to improve weight loss more than a restrictive diet – and it's easy to do!
You just have to eat more fibre!
In a study that analysed the affects of increased fibre and a restrictive diet on 240 adults, it was found that increased daily fibre intake can cause "clinically meaningful weight loss" in people.
Ad. Article continues below.
Fibre is great for you. It can:
Normalise bowel movements
Maintain bowel health
Lower cholesterol
Control blood sugar levels
A study last year found that it can also help you to live longer
This means that there's massive benefits to eating fibre generally and now the weight loss component is an added benefit. The study did not investigate long term affects or whether or not participants had naturally changed to eating a high fibre diet regularly without input. However, we wanted to help you get more fibre in your diet to kick start your weight loss so try these healthy tips and swaps…
Instead of white bread, rice and pasta, go for grain based or wholemeal varieties of bread, and brown or wholemeal varieties of rice and pasta.
When buying cereals, look for wholegrains. Choose products with wholegrain ingredients at the beginning of the list and look out for words such as whole, wholegrain, mixed grain, cracked, flaked or kibbled next to the name of the grain.
Add legumes such as baked beans, kidney beans, lima beans, soybeans, chickpeas, dried peas and lentils to soups, casseroles, salads and sauces.
Sprinkle chopped fresh or dried fruits, wheatgerm or seeds on breakfast cereal.
Try a handful of dried fruit and nuts as a snack or add some nuts to a stir-fry.
Instead of a milkshake, try a fruit smoothie made with a banana or other fresh fruit. You may also wish to add in rolled oats as an additional fibre boost.
Eat unpeeled fruits such as apples and pears, and vegetables like potatoes wherever possible as the skins are a valuable source of fibre.
Skip fruit juices as they contain virtually no fibre and go for a fresh piece of fruit instead.
Instead of sour cream or cream cheese-based dips, try a spicy bean dip or some hommus, which is made with chickpeas
Look on the nutrition panel of food products and choose those which provide at least 2 grams of dietary fibre per serve.