The little over-the-counter pill that can prevent heart disease AND bowel cancer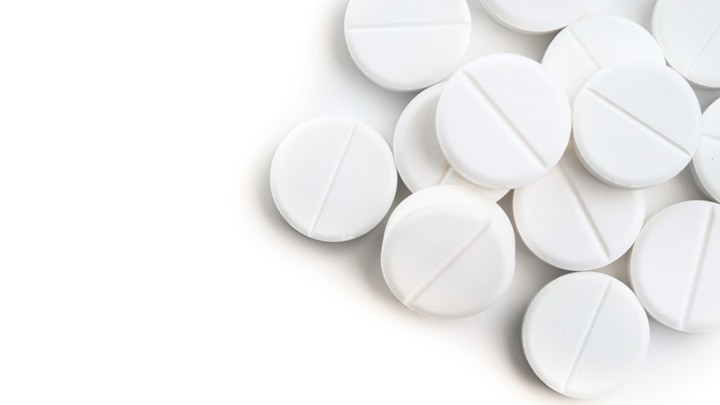 If you're looking for a way to improve your health health, of course it all starts with your diet and exercise, but there's actually one other thing that researchers are now recommending: aspirin.
Many over 60s take aspirin as a part of their daily regime, however more could benefit from this little white pill, says new research, reports Medical News Today.
Aspirin can reduce the risk of cardiovascular disease (CVD) by preventing the blood from clotting, which is an important process as a clot in the artery can stop blood from flowing to the heart, causing a heart attack.
The US Preventive Services Task Force (USPSTF) invited researchers to look at the combined benefits and harms of taking aspirin in three systematic evidence reviews and a modelling paper, before making recommendations based on these findings.
The three reviews confirm that aspirin can help both men and women to prevent first-time heart attack and stroke. One study presents new evidence that aspirin can help reduce the risk of colorectal cancer, which 1 in 15 Australians will be diagnosed with by 85.
Ad. Article continues below.
The researchers also reiterated there is a risk aspirin can lead to major gastrointestinal bleeding and hemorrhagic stroke, so careful consideration needs to be made by doctors on whether to prescribe it.
Results from the research indicate that, for most people, a lifetime use of aspirin, starting between the ages of 50-69 years, can improve overall quality of life or decrease illness, as long as they do not have a risk of bleeding.
The USPSTF say that more research is necessary to assess whether taking aspirin is beneficial for people who are under 50 years or over 70 years.
The USPSTF note: "[The] recommendation is based on the combined benefit of CVD (cardiovascular disease) and CRC reduction (colorectal cancer), and only at 10-year CVD risk levels of 10% or greater is there certainty that the benefits exceed the harms of low-dose aspirin use".
Tell us, do you take aspirin? What benefits have you seen?
Editor's note: Always discuss medications with your doctor. This is not medical advice, simply an article provided for your information.