The latest weapon in the battle against common skin condition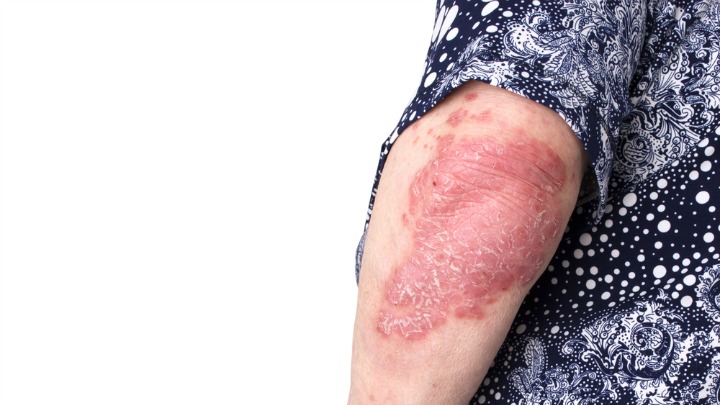 Good news for psoriasis sufferers, with a simple-to-use spray-on foam that quickly vanishes into the skin the latest weapon in the battle against the debilitating skin condition.
Regular treatment for the condition involves heavy ointments, which many patients complained left them feeling greasy and stained their clothes. However, the new spray is said to be quickly absorbed and patients who used it noticed dramatic improvements to their condition after just four weeks of daily use.
Psoriasis is a chronic skin condition that affects approximately 300,000 Australians. It causes red, crusty patches that can be itchy or sore. The condition is frequently found on areas of the body that are exposed such as knees and elbows, but can occur almost anywhere.
The new treatment is called Enstilar and combines vitamin D with a corticosteroid that is applied once a day over a four-week period.
Clinical trials on the newly licensed treatment have shown that the ingredients used to treat the condition address the inflammation of skin and the excessive production of skin cells that cause flaky patches.
Ad. Article continues below.
It is the first time vitamin D and a corticosteroid have been combined in a foam spray and results so far indicate that the product is more effective than other topical treatments available on the market.
The product is available in Australia.
Do you or does someone you know suffer psoriasis? Have you ever had a skin condition that required medical treatment?