The ingredient in your cheese they didn't want you to know about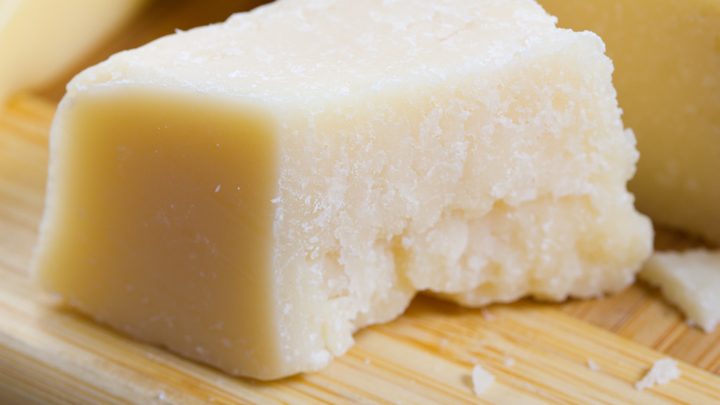 Do you love cheese? So many of us do, and when we buy a block or bag of cheese, it's natural to assume what we're buying is the real deal. Apparently not, says the FDA.
According to the FDA, cheeses labelled "100 per cent Parmesan" are often filled with cheese substitutes…like wood pulp. Yes that's right – the cheese you put on your meals and in your salads could contain wood, reports TIME.
Their investigation alleged home brand products in the US contained around 8 per cent cellulose, and popular brand in Australia, Kraft, allegedly had 3.8 percent cellulose in their parmesan.
The US Food and Drug Administration were acting on a tip and made a surprise visit to a cheese factory in rural Pennsylvania as far back as 2012.
They found what they were looking for: evidence that Castle Cheese Inc. was doctoring its 100 per cent real parmesan with cut-rate substitutes and such fillers as wood pulp and distributing it to some of the country's biggest grocery chains, reports Bloomberg.
Ad. Article continues below.
Castle President Michelle Myrter is scheduled to plead guilty this month to criminal charges and faces up to a year in prison and a $100,000 fine.
So how serious is the problem? Bloomberg News had store-bought grated cheese tested for wood-pulp content by an independent laboratory.
Cellulose is a safe additive, and an acceptable level is 2 percent to 4 percent, according to Dean Sommer, a cheese technologist at the Center for Dairy Research.
"We remain committed to the quality of our products," Michael Mullen, a Kraft Heinz Co. spokesman, said in an e-mail.
According to the FDA's report on Castle, obtained through the Freedom of Information Act, "no parmesan cheese was used to manufacture" products that said they contained parmesan.
Ad. Article continues below.
It really makes you wonder what might be in our Australian products.
Representatives at the accused companies said they were investigating these findings.
Share your thoughts below.