The easy, natural ways to remove female chin hair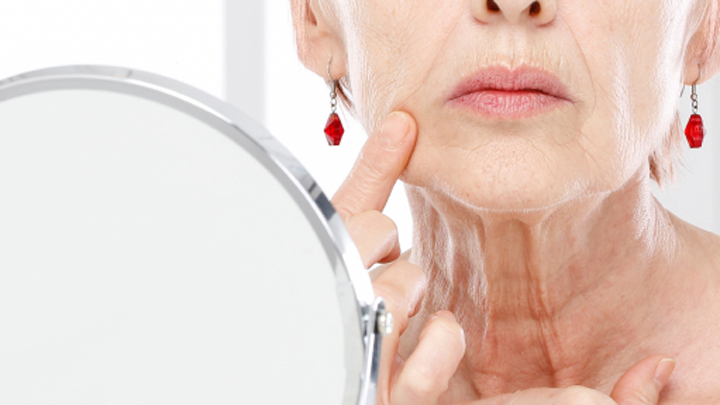 If you've been finding a few more chin hairs as you age, don't worry!
It really does happen to many women and is usually a result of hormonal imbalance or medications.
There are a number of ways to eliminate them that don't involve painful plucking, waxing or laser removal.
Aside from being painful, they can also be expensive – but not to worry as there are many ways you can get rid of chin fluff at home without spending a fortune.
1. Sugar lemon mix
Ad. Article continues below.
Exfoliate your face with this natural lightener and skin polish. These three ingredients combined will help effectively remove hair on your face.
Mix 2 tbsp sugar with 10 tbsp water in a bowl until dissolved, then add the lemon juice. Apply to your face in the direction of hair growth. Leave for 15-20 minutes then wash off.
2. Molasses wax
Mixing sugar with molasses is quite effective in removing unwanted hair and keeping it at bay.
Add one cup of sugar and a drizzle of molasses to a microwaveable bowl. Microwave for two to three minutes until dissolved then add half a lemon's juice. Stir well and allow to cool. When warm, apply on face and place thin cloth or waxing strip over it. Press down and pull off.
Ad. Article continues below.
3. Alum rosewater treatment
This treatment is commonly used by women in India and Pakistan – alum is found in Indian markets or grocery stores in powdered form.
Add two tbsp of rose water to half tsp of alum powder and dissolve with spoon. Apply the mixture to your chin with a cotton ball and allow to dry. Once dried, apply again. Repeat for an hour and then wash off, moisturising the area once finished.
4. Egg mask
Egg white is very easy to pull it off your face, along with the unwanted facial hair.
Ad. Article continues below.
Combine one egg white, half a tbsp of cornflour and one tbsp of sugar in a bowl to make a smooth paste. Apply this as a face mask and allow it to dry on your face for about 20 to 25 minutes.
Peel off and repeat two to three times a week.
5. Banana and oat scrub
Banana is a natural ingredient that can be used to remove unwanted hair from the body when mixed with a roughening ingredient like oats so it can exfoliate your skin.
Mash up a banana into a paste then add two tsp of oats and mix well. Apply to your chin and rub in circular motion. Allow to sit on the area for 15-20 minutes and wash off. Repeat as necessary.
Ad. Article continues below.
6. Gelatine peel-off mask
One of the easiest ways to get rid of unwanted facial hair is to use a gelatine face mask.
Add 2 tbsp milk, 1 tbsp gelatine and a drop of lime juice to a bowl and mix well. Microwave for 20 seconds and apply to your chin. Wait 5 minutes then remove!
7. Apricot and honey facial scrub
Apricot has been found to be very effective in removing facial hair, as has honey, plus they have skin softening abilities that work well to soothe the area after the scrub.
Ad. Article continues below.
Blend half a cup of dried apricots then add honey and mix well. Apply to your chin and let it sit for a few minutes before scrubbing in. Wash off then repeat as often as you need to.
In case you were wondering, here are some more conventional methods for hair removal.