The dementia news millions have been waiting for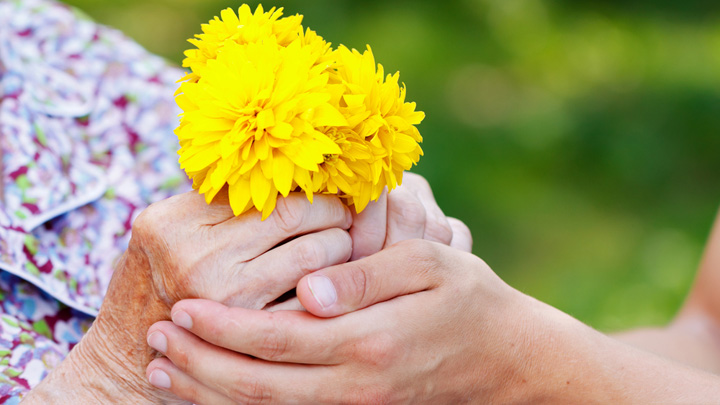 Many reading this right now will have been touched by dementia in their life at some stage – whether in a family member or friend, or someone you know. Dementia affects over 300,000 Australians, which that number increasing at a rapid rate.
It's one of the most scary parts of ageing, and something in the back of many peoples' minds. But perhaps not for much longer. There's been some wonderful news today: a vaccine for Alzheimer's may only be a few years away.
The ABC reports a vaccine to prevent and even reverse the early stages of Alzheimer's and dementia could be tested on humans within the next two to three years after the US Government green-lit funding.
Researchers from South Australia's Flinders University have been working with US scientists at the Institute of Molecular Medicine and University of California to develop the vaccine, which targets proteins in the brain that block neurons.
Flinders University medicine professor Nikolai Petrovsky said that deterioration of two main proteins was the cause of dementia.
Ad. Article continues below.
"[The proteins are] a bit like the car in your driveway," Professor Petrovsky told 891 ABC. "You need to remove them from the brain otherwise if you left broken down cars in your driveway eventually you couldn't get out.
"Essentially that's what happens in people who get Alzheimer's or dementia is they have lots of these broken down proteins in the brain.
"Essentially what we have designed is a vaccine that makes the immune system produce antibodies and those antibodies act like tow trucks so they come to your driveway, they latch on to the breakdown protein or car and they pull it out of the driveway.
"So by developing a vaccine against a-beta it seems to work in the animals best if you give it before they get Alzheimer's or dementia and it doesn't work so well once they have developed the disease," he said.
"Interestingly the second protein, which has been found more recently, which we are targeting … it turns out if you target it with the vaccine you can actually reverse the disease even once it has developed."
Ad. Article continues below.
Professor Petrovsky said having a vaccine that targets both the offending proteins would be a major drawcard for people who want protection against the sad and debilitating disease.
"It could be used both to give people at a particular age, say 50 years of age when they are perfectly fine, to stop them developing dementia, but potentially also could be given to people at least in the early stages of dementia to actually try and reverse the process," he said.
He said the vaccine would be tested on humans within the next two to three years, which is extremely promising.
Tell us, are you worried about getting dementia? Do you know someone who has suffered from it?