The activity helping repair muscles in older adults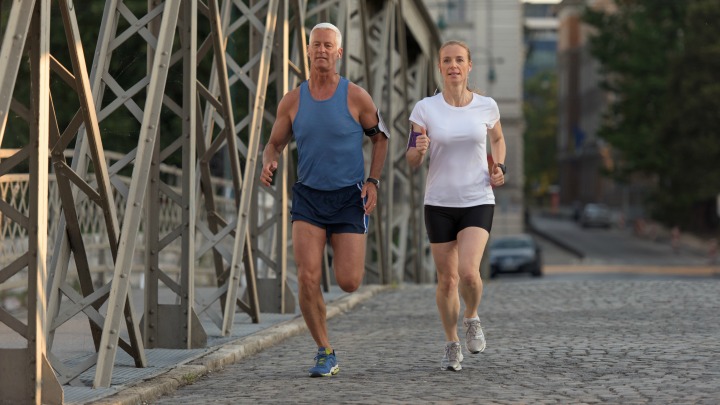 You don't have to run, but you do have to exercise. And regularly.
That's the outcome of a study from McMaster University in Hamilton, Canada that was published in The FASEB Journal.
It found that regular exercise can help retain, repair and regenerate damaged muscles in those over 60 years of age, with those experiencing rapid muscle loss and muscle injury demonstrating some surprising benefits.
The findings challenge the long-held belief that your muscles atrophy as you get older and any damage sustained cannot be completely repaired.
Researchers conducted their study on a group of young mice, a group of old sedentary mice and a group of old exercising mice to determine that pre-conditioning appears to improve the ability of skeletal muscle to regenerate after injury.
Ad. Article continues below.
"Exercise conditioning rescues delayed skeletal muscle regeneration observed in advanced age," senior author Gianni Parese, an association professor at the university's department of kinesiology, says.
He says that after eight weeks of exercise, older mice showed much faster muscle repair and regained more muscle mass than same-aged, non-exercised mice.
The study suggests that even as the ability of muscle tissue to contract reduces with age, exercising regularly will prevent its ability to heal after injury from slowing with age.
Do you exercise? How often and what activities to do you?