Sleep apnea confidently linked to depression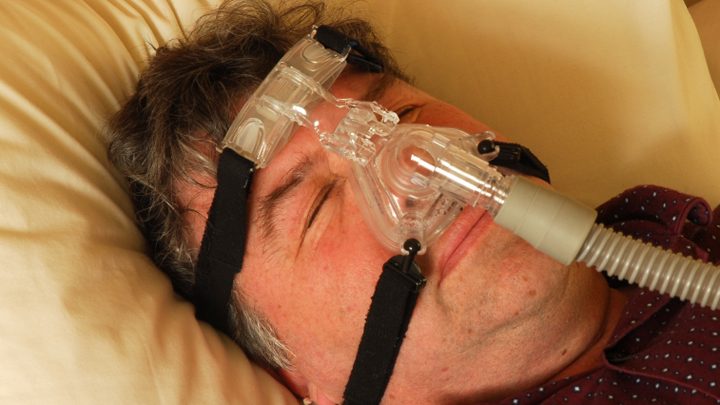 New research reported yesterday shows that whilst we know people with depression often suffer sleep problems, those suffering sleep conditions could in fact find this is the cause of depression. It is a turnaround view of sleep apnea that has thoracic physicians taking stock and asking depressed patients to have a look at their risks of sleep apnea. And no doubt, if you know someone with or suffer sleep apnea yourself, you'll be able to take another look at how it might be affecting you or them.
In an Australian study presented at the Denver American Thoracic Society Conference this week, 3, it was found that those with excessive daytime sleepiness were 10 per cent more likely to be depressed than those without, according to researchers from the University of Adelaide and the Adelaide Institute for Sleep Health. The relationship held up even after taking other risk factors into account. The sample size of the study was considerable at 2000 men aged between 35 and 83. Of this sample, none of the men had been diagnosed with obstructive sleep apnea before they got involved in the study but 857 were found to be impacted by it after joining the group. And the results were astounding. Among those who were found to have sleep apnea there was 2.1 times higher odds that they were depressed than those who lived without sleep disorders.
Those who suffered severe versions of the disorder and recorded both sleep apnea or severe daytime sleepiness were found to be 4.2 times more likely to be depressed compared with men who had no sleep issues according to the research. And those with both the above conditions were also 3.5 times more likely to be depressed than men with only one of the disorders.
The test ran over a five year period, with the men being tested twice, five years apart so the research team could isolate the linkages to the diagnosis of depression. Not surprisingly to the research team, the men suffering severe sleep apnea were 2.9 times more likely to become depressed during those five years.
Ad. Article continues below.
The message left behind by researchers is that there is an actionable link between sleep and depression and that people diagnosed with depression should be checked for obstructive sleep apnea.
Do you know someone with sleep apnea?