Should people with obesity be given free treatment or is it their own fault?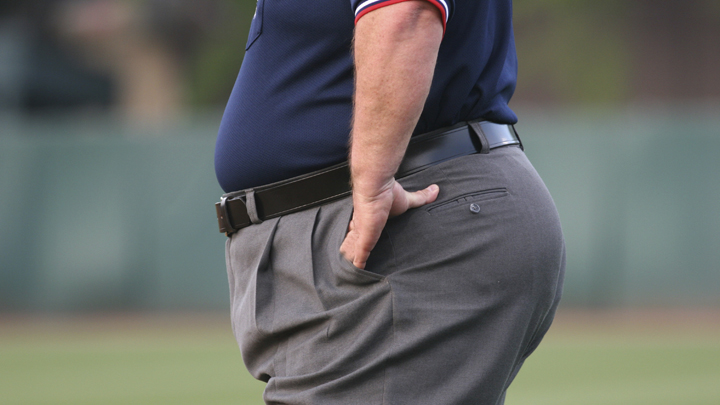 It's a health issue, but it can also be an ethical issue – obesity. When we see an overweight person, sometimes we don't think anything, but some may wonder how they got to that size. While there are health issues that can make you gain weight, for the most part, obesity is caused by a poor diet and lack of exercise. So here is the moral issue: should those with obesity be given free treatment?
It has been revealed that the Australian Medical Association in Queensland is set to unveil a five-year health plan to provide greatest public health support for obese patients, including gastric banding and other bariatric procedures. It's for the overall good of the health system, say Queensland doctors. But is it that simple? Should those who have potentially made a personal choice have access to a procedure that could cost taxpayers millions?
Sky News reports that AMA Queensland President Dr Shaun Rudd said free bariatric surgery for the morbidly obese and a push to increase vaccination rates was part of the association's new plan. Dr Rudd believes that there are huge, long-term costs on the health system if these people continue to be obese, and it's best to nip it in the bud now.
"Our Health Vision sets out new ways to tackle the state's critical health care problems such as obesity, vaccination rates and health inequality.
"Among our targets is for overweight Queenslanders to be five per cent slimmer by 2020", he said.
Ad. Article continues below.
On the TODAY show, Dr Rudd also said that Queensland is facing a huge crisis, with 10 per cent more obese people than any other state.
The AMA president said that the surgery is not for everybody, "It's for patients who have tried their very, very best to lose weight and just cannot do it" – does that make it OK?
Despite the prospect of offering publicly-funded lap band surgery to the obese, there has been evidence to suggest that those who have undergone the invasive surgery have had complications, which means more spending of government funds for follow ups. A February study showed that more than one in five people who have lap band and other obesity surgery need revisions or reversals after issues emerge.
The Flinders University study found more than 20 per cent of obesity surgery required revision within three years, "which raises issues with regards to the cost effectiveness of this form of treatment for obesity," the authors say.
So if that is the case, then it is clear that there could be implications of introducing a new system that offers free surgery to those who have struggled with their weight. Should national or state health incentive be based around healthy eating or just doing something when the problem gets bad? Is this just damage control?
So we want to know today, should morbidly obese people be able to access free gastric band surgery? Or should they pay for it privately? Or is it acceptable if that person has been unable to lose weight in other ways? Tell us below.