Shania Twain on how she overhauled her lifestyle after Lyme disease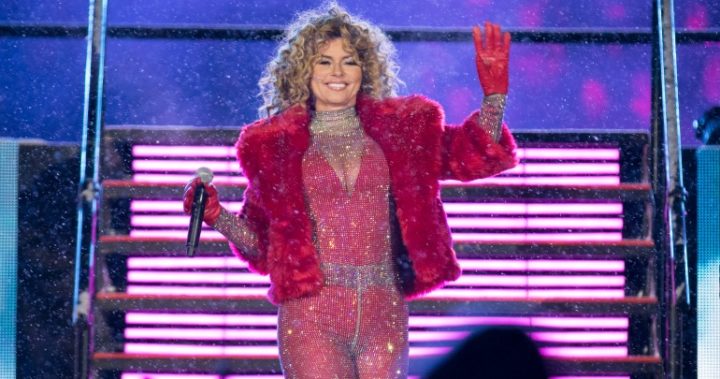 Canadian singing sensation Shania Twain has revealed, in an interview with the Herald Sun, she takes her health very seriously after contracting Lyme disease on tour in 2003. 
Lyme disease (borreliosis) is a tick-borne infection caused by a bacteria known as Borrellia. It can affect any organ in the body, including the brain and nervous system, muscles and joints, and the heart, according to LymeDisease.org. 
The 52-year-old now ensures she eats properly, gets enough rest and invests in self-care to ensure it never happens again.
As a result of the disease, the country singer's vocal cords had been damaged. Shania explained to the Herald Sun that she eventually lost her voice for several years, and, for a while, she feared she might never be able to sing again. 
Despite her illness, the 'Man! I Feel Like A Woman' singer launched her comeback last year with her album Now, after a 15-year hiatus from music. And now prepping for a year of touring, Shania said it's all about looking after herself and protecting her voice. 
Ad. Article continues below.
"I take my health seriously. There is a lot of discipline involved for me personally, eating properly, getting the right amount of rest, self-care and self-maintenance," she told the publication. 
More than a decade ago, the country singer was bitten by a tick. Shania says she saw a tick fall off her during her 2003 Up! tour and became very dizzy in the next few days.
"The symptoms kick in fairly quickly and I was on tour, so I almost fell off the stage every night. I was very, very dizzy and didn't know what was going on."
The singer isn't the only celebrity or public figure to live with Lyme disease, others include, Richard Gere (68), Michael J. Fox (56), George W. Bush (71) and Yolanda Hadid (54), and her two children Bella (21) and Anwar Hadid (18). 
"So it's a debilitating disease and extremely dangerous. You can't play around with it, so you've got to check yourself for ticks," she told the National Post last year. 
Ad. Article continues below.
Shania's Now tour around Australia kicks off in November. 
Do you know someone who suffers from Lyme disease? Are you a Shania Twain fan?
With Facebook removing news sites from your feeds we ask that you sign up for Starts at 60's emailers here. And to keep us on your wall, join some of our new Facebook groups and clubs:

News Junkies Club – Australia
News Junkies Club – USA 
See news on the change and links to all our other clubs and groups here.