Bring back trackie dacks! Rant about sexy gymwear goes viral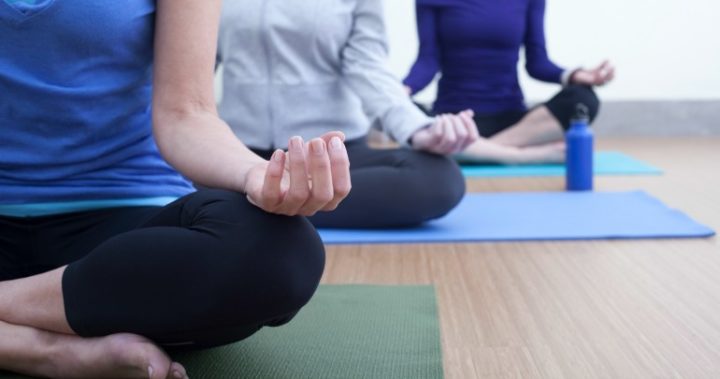 Most people who grew up through the 1960s and '70s will recall when tracksuits first came into fashion, usually in a block colour with a white stripe or two running down the legs and arms.
Then the '80s and '90s popularised leotards over top of leggings, and by the Naughties, sports-specific 'activewear' was born. Fast forward to now and you can't walk down the street without seeing numerous people – usually young women – wearing lycra yoga or gym attire as day wear. 
Not everyone is happy about it, though, and that includes an opinion writer for the New York Times, whose column railing against lycra and calling for a return of trackie dacks has delighted social media, making it one of the trending items on Twitter. In her story, Why Yoga Pants Are Bad For Women, Honor Jones writes that she tried wearing loose, unfashionable sweatpants to the gym to see what happened.
Plenty of women gave her "funny looks", she reckons. "Maybe they felt sorry for me, or maybe they were concerned that my loose pants were going to get tangled in the machine's gears. Men didn't look at me at all." Jones writes that she misses the days when everyone wore trackpants made from velour or terry cloth, instead of skintight lycra with cut-out or mesh inserts in strategic places.
Jones hates the idea that going to the gym has now become a fashion statement—in particular, she yoga pants because they are, she says, an attempt by women to look sexy even when sweating in the gym. In her article Jones also notes that the industry for activewear is also booming with Americans spending almost US$46 billion (AU$58 billion) on activewear in 2016.
Ad. Article continues below.
"Seriously, you can't go into a room of 15 fellow women contorting themselves into ridiculous positions at 7 in the morning without first donning skintight pants?" she asks. "What is it about yoga in particular that seems to require this?"
Many people on Twitter were quick to defend the use of yoga pants as being good for, err, yoga.
1. Yoga is really hard to do in sweatpants bc the loose fabric moves around and can actually injure you if you're in a pose and your pants slip.

2. ???????????? to this whole thing in general https://t.co/J5WsNTlgSt

— Selena Larson (@selenalarson) February 18, 2018
I did yoga in loose sweatpants once, my toe got stuck in the elastic cuff and I fell forward on my face. Sorry for now wearing yoga pants for doing you know, yoga.

— Allison Peterson (@Lucy_1972) February 18, 2018
Ad. Article continues below.
But others agreed with Jonesin wanting to bring on a new era of trackpant love.
One commenter wrote on the New York Times website "I used to be able to buy boys' sweatpants — they were the right length for me and, unlike most of the women's versions, they had pockets. But I can't even find those anymore. Activewear of all persuasions now looks like something created for astronauts. Can someone, somewhere, please bring back cotton sweatpants (with pockets!)? I can't be the only one whose legs want to be warm in the winter."
A yoga student even noted that when he was an Iyengar yoga student in India " no one wore body-hugging clothes to yoga". The commenter wrote "Loose is good. Cotton is good. Your body needs to breathe. Spandex for yoga? Yuck."
Are you a fan of the humble trackie dacks? Or do you prefer lycra for exercising as well as lounging?
Ad. Article continues below.
Read More: Facebook changes are coming – what it means for you, and for Starts at 60
With Facebook removing news sites from your feeds we ask that you sign up for Starts at 60's emailers here. And to keep us on your wall, join some of our new Facebook groups and clubs:

News Junkies Club – Australia
News Junkies Club – USA 

See news on the change and links to all our other clubs and groups here.