Patients urged to reconsider common medicines as study finds they damage the brain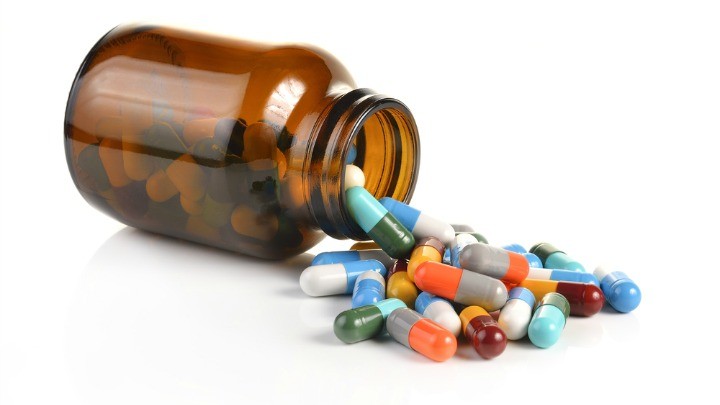 Doctors are asking patients to consider other options after a study found a number of common over-the-counter medications are linked to memory loss and problems in thinking.
The study found that medications for colds and flu, hay fever, allergy and heartburn tablets containing anti-cholinergic drugs inhibit a person's memory and ability to think clearly for around a month after taking them.
A number of high-profile brands were named in the research, including, Zantac, Night Nurse Liquid containing Promethazine and the sleeping tablet Nytol, containing diphenhydramine.
All of these were found to be linked to a decrease in brain processing times and smaller brains overall.
The study, conducted by the Indiana University School of Medicine, specifically looked at the effects the medications were having on seniors and concluded that they should seek alternative therapies if they were available.
Ad. Article continues below.
The affected medications are used to treat a range of common conditions, such as, Parkinson's disease, overactive bladder, chronic obstructive pulmonary disease, nausea and vomiting, sleeping problems, high blood pressure, depression and psychosis and more.
Previous studies around this area have found that similar drugs linked to cognitive impairment have an increased risk of dementia and falls.
Dr Shannon Risacher, who worked on the study, said: "These findings provide us with a much better understanding of how this class of drugs may act upon the brain in ways that might raise the risk of cognitive impairment and dementia."
"Given all the research evidence, physicians might want to consider alternatives to anticholinergic medications if available when working with their older patients.
"The impact of these drugs have been know about for over a decade, with a 2013 study finding drugs with a strong anticholinergic effect cause cognitive problems when taken continuously for as few as 60 days. Drugs with a weaker effect could cause impairment within 90 days."
Ad. Article continues below.
Doctors have urged anyone who is worried about the possible side effects of their medication to speak to their physician or pharmacist about alternative treatments.
The full list of implicated medications can be viewed here.
Do you take any of the medications named in this study? Do you worry about memory loss as you age?