Pancreatic cancer could be detected years before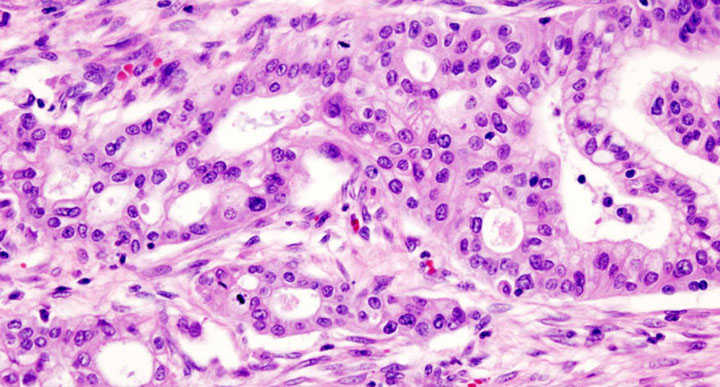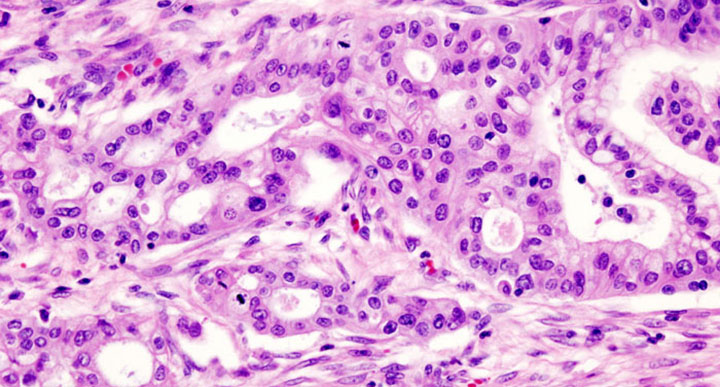 I know a couple of family friends who have been lost to Pancreatic Cancer so today's scientific discovery that pancreatic cancer could be detected years prior through the detection of certain amino acids that increase several years before pancreatic cancer can be diagnosed, is a little closer to home.
In a report released this week in Nature Medicine, A team of researchers at MIT have discovered that warning signs of Pancreatic Cancer increased years prior to the diagnosis of the horrible and usually terminal disease.  People who have been diagnosed with advanced pancreatic ductal adenocarcinoma (PDAC) typically survive less than 12 months after this.
Years before they show any other signs of disease, pancreatic cancer patients have very high levels of certain amino acids in their bloodstream, the study from MIT, Dana-Farber Cancer Institute, and the Broad Institute showed.
Ad. Article continues below.
This finding, which suggests that muscle tissue is broken down in the disease's earliest stages, could offer new insights into developing early diagnostics for pancreatic cancer, which kills about 40,000 Americans and 3000 Australians every year and is usually not caught until it is too late to treat.
The study is based on an analysis of blood samples from 1,500 people participating in long-term health studies. The researchers compared samples from people who were eventually diagnosed with pancreatic cancer and samples from those who were not. The findings were dramatic: People with a surge in amino acids known as branched chain amino acids were far more likely to be diagnosed with pancreatic cancer within one to 10 years.
"Pancreatic cancer, even at its very earliest stages, causes breakdown of body protein and deregulated metabolism. What that means for the tumor, and what that means for the health of the patient — those are long-term questions still to be answered," says Matthew Vander Heiden, an associate professor of biology, a member of MIT's Koch Institute for Integrative Cancer Research, and one of the paper's senior authors.
The paper's other senior author is Brian Wolpin, an assistant professor of medical oncology at Dana-Farber. Wolpin, a clinical epidemiologist, assembled the patient sample from several large public-health studies. All patients had their blood drawn when they began participating in the studies and subsequently filled out annual health questionnaires.
Working with researchers at the Broad Institute, the team analyzed blood samples for more than 100 different metabolites — molecules, such as proteins and sugars, produced as the byproducts of metabolic processes.
Ad. Article continues below.
"What we found was that this really interesting signature fell out as predicting pancreatic cancer diagnosis, which was elevation in these three branched chain amino acids: leucine, isoleucine, and valine," Vander Heiden says. These are among the 20 amino acids — the building blocks for proteins — normally found in the human body.
Some of the patients in the study were diagnosed with pancreatic cancer just one year after their blood samples were taken, while others were diagnosed two, five, or even 10 years later.
"We found that higher levels of branched chain amino acids were present in people who went on to develop pancreatic cancer compared to those who did not develop the disease," Wolpin says. "These findings led us to hypothesize that the increase in branched chain amino acids is due to the presence of an early pancreatic tumour."