New research highlights spice that could boost your memory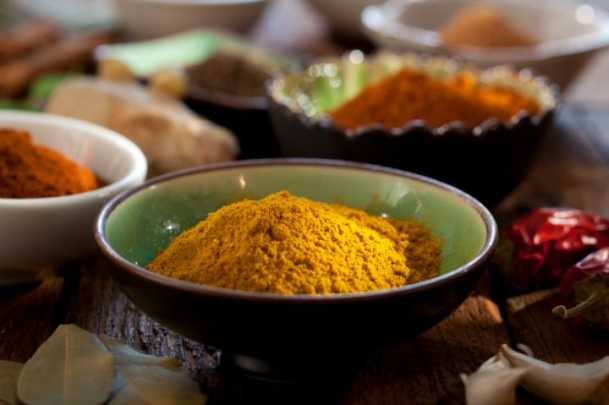 It's routinely added to mustards and relishes. It used in place of saffron to provide colour and flavour. It's mildly aromatic and has the scent of orange or ginger and it packs a real flavour punch.
If you've ever eaten Southeast Asian or Middle-Eastern food you'll have tasted turmeric.
A new study has found that turmeric is a win-win spice. Not only is it a really useful ingredient, but it may also stimulate your brain due to an antioxidant it contains called curcumin.
A recent study found that turmeric enhanced memory in adults, boosting the grey cells for six hours. The results were published in the Asia Pacific Journal of Clinical Nutrition.
The study focused on people 60 and older and involved them eating a breakfast of white bread along with a placebo, 2 grams of cinnamon, 1 gram of turmeric, or a combination of the latter two. Everyone in the trial was diagnosed with pre-diabetes, a condition which could increase the risk for dementia and memory-related problems.
Ad. Article continues below.
Working or short-term memory was tested before the meal and several hours afterwards.
The researchers found the turmeric group experienced greater benefits in working memory compared to the other groups, with results lasting up to six hours.
This isn't the first study to show a memory-boosting effect for turmeric. Previous studies also show encouraging results.
Not to mention, curcumin may help the brain form new memories. It stimulates neurogenesis (the formation of new nerve cells) in an area of the brain called the hippocampus where memories are stored.
It may be the latest superfood to incorporate turmeric into your meals, especially if you're interested in maintaining a healthy memory.
Ad. Article continues below.
Here's a recipe you may want to try, from Cooking Light.
Recipe: Omelette with Turmeric, Tomato, and Onions
Ingredients:
4 large eggs
3/8 teaspoon salt
1 tablespoon olive oil
1/4 teaspoon brown mustard seeds
1/8 teaspoon turmeric
2 green onions
finely chopped 1/4 cup diced plum tomato
dash of black pepper
Preparation:
Ad. Article continues below.
Whisk together eggs and salt.
Heat oil in a large cast-iron skillet over medium-high heat. Add mustard seeds and turmeric; cook 30 seconds or until seeds pop, stirring frequently. Add onions; cook 30 seconds or until soft, stirring frequently. Add tomato; cook 1 minute or until very soft, stirring frequently.
Pour egg mixture into pan; spread evenly. Cook until edges begin to set (about 2 minutes). Slide front edge of spatula between edge of omelet and pan. Gently lift edge of omelet, tilting pan to allow some uncooked egg mixture to come in contact with pan. Repeat procedure on the opposite edge. Continue cooking until center is just set (about 2 minutes). Loosen omelette with a spatula, and fold in half. Carefully slide omelet onto a platter. Cut omelette in half, and sprinkle with black pepper. Sound delicious!
Do you use turmeric and do you have a favourite recipe?