New Measles alert as another confirmed case is revealed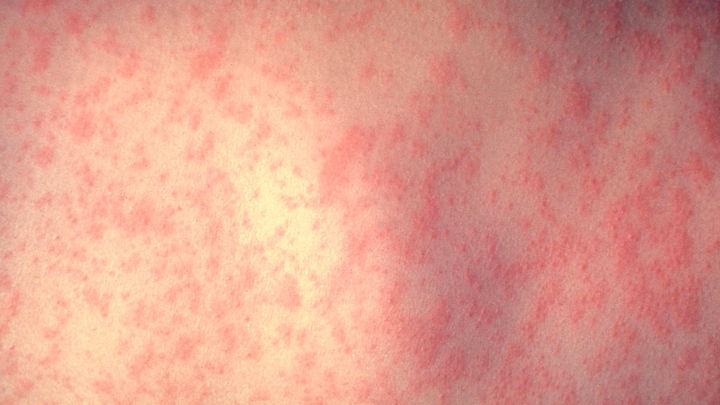 There has been a new measles alert issued for Victoria and Queensland. A Victorian woman has been diagnosed with measles and may have had contact with others travelling between Melbourne and Brisbane.
Ad. Article continues below.
According to Victoria's health department, the woman could have been infectious when she was in Shepparton, Melbourne and Brisbane. It is believed that she became infected herself by someone who had travelled overseas. She could have been potentially infectious while in Shepparton between June 21 and 25. She travelled on June 25 via V/Line train to Southern Cross Station, she flew from Melbourne Airport to Brisbane on a Jetstar flight and returned to Melbourne on the June 28. While in Brisbane she visited the Beaudesert Fair Shopping Centre and rode the Beenleigh train to and from the airport.
The measles infection usually starts with cold-like symptoms including fever, sore throat, red eyes, or a cough. The measles rash will usually appear three to seven days after the first symptoms and will generally appear on the face and spread to the rest of the body. Measles has an incubation period of up to 18 days, and infected people are contagious for many days. Measles can lead to other health complications including bronchitis and hearing loss. The infection's complication rate is higher in adults.
If you were in any of those areas around those dates, it's important not to panic as it doesn't mean that you are infected. Just be aware of the symptoms and report them to your doctor if any appear.
This confirmed case will bring the confirmed cases of measles in Australia to 53 in 2016. If you would like more information about measles you can visit the Australian Government's Department of Health website for symptom details, fact sheets, and updates on confirmed cases in Australia.
Have you or someone you know gone had measles?