My life with Parkinson's is not always a Walk in the Park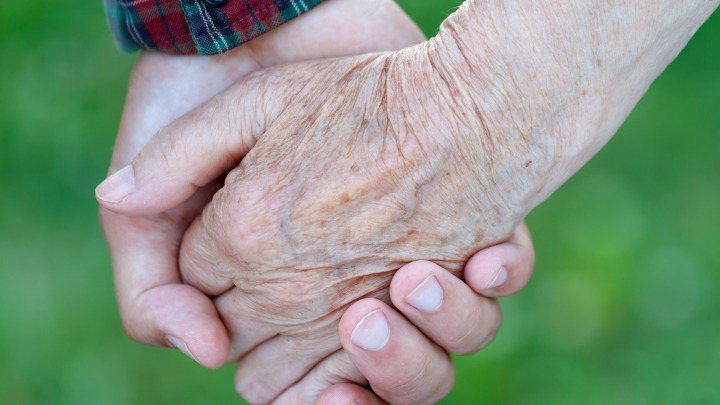 Ron was only 60 when he was diagnosed with Parkinson's disease, a degenerative brain disorder that leads to muscle rigidity, tremors and slow movements. Fifteen years on Ron says he still remembers the day he was diagnosed vividly.
"The neurologist casually announced 'you've got Parkinson's disease', in much the same way as a doctor would diagnose a common cold," he says. "I tried to remain stoic, but inside I was a mess. It wasn't until the initial fear and then anger wore off that I made a commitment to myself that I would fight this disease and I would do so with my same cheerful disposition regardless of the challenges."
Ron is one of around 70,000 Australians living with Parkinson's.
At 75, Ron says his movements have become slow and deliberate, his fingers work clumsily and his handwritten is almost illegible.
"I often scratch my head in bewilderment as I try to decipher what I've written," he says.
Ad. Article continues below.
"My greatest fear is that I will lose my mind," Ron says. "But then again, would I know if it happens? Even now words escape me and I've been known to describe what I'm trying to say to family and friends when I can't find the right word. It helps me keep my sense of humour."
Because there is no known cause of understanding on why a person develops Parkinson's disease, much research is needed.
Judy is one Parkinson's sufferer committed to raising funds for such research.
Preparing for her fifth A Walk in the Park, Judy says she has proudly met her annual fundraising goal of $10,000 over the years.
"It means so much to me to be able to support others with Parkinson's," she says.
Ad. Article continues below.
Diagnosed with Parkinson's disease in 2000, Judy's personal journey has taken many turns. She says that in the last 12 months her symptoms — which also includes pain, depression, problems with memory and sleep disorders — have become stronger and everyday tasks are more of a challenge.
She underwent surgery for Deep Brain Stimulation (DBS), which has been found to provide some relief to sufferers and unlike medication doesn't wear off over time, but the battery controlled device needed to be removed when she developed an infection.
"For now, all my symptoms have returned, along with a sense of frustration," she says.
Frustration is something shared by Ron, who says he has to work hard to suppress his anger when his body betrays him.
"Thankfully I have many wonderful people in my life who walk the road with me and give me many reasons to be happy," he says.
Do you know someone suffering Parkinson's disease? How has it affected them? Share your stories with us.