Lovely at 60: How to achieve beautiful hair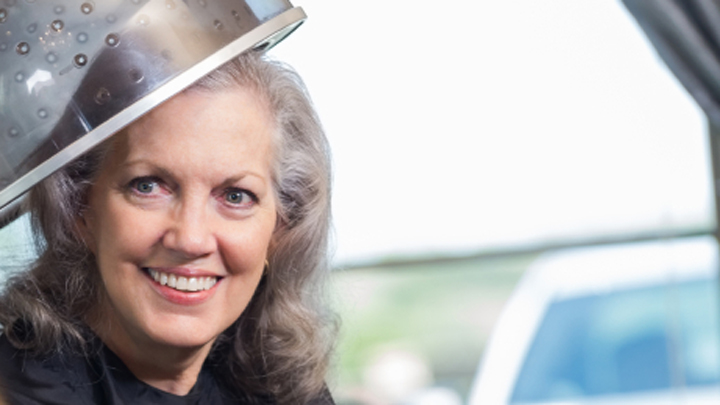 There are three important rules for beautiful hair.
Maintenance
Maintenance
Maintenance
WHITE AND GREY HAIR
Whilst we are not necessarily trying to look younger, grey and white hair is ageing. When worn long and loose it is unflattering. If you like long hair, adopt an upswept style, but not a ponytail. There are various coloured rinses available nowadays to enhance white and grey hair. You may like to use a blue tinted shampoo and conditioner such as Avon's Radiant Silver. Straight white and grey hair can look good in a short bob, and I mean short – not too far below the earlobes. Curly white and grey hair can look great cut into a curly cap. If you choose a short, sharp geometric hairdo, try to develop a style with a definite hairline bordering your face, because white or pale grey hair around the face can give the impression of a receding hairline. If this is a problem deepen your hair tone with a colour enhancing rinse or coloured mousse which is an easy to use product and gives a reliable result. Good for overcoming that receding hairline look without effort or permanent colour.
Ad. Article continues below.
TOP TIP: White hair looks fabulous with a good suntan.
COLOUR
There is a huge industry out there to assist you with hair colour, either in-salon or at home. Try using more than one tone of colour to add liveliness and to give a more natural look. My hairdresser tells me that allergy free and non-irritating colours are available. They do not contain ammonia or peroxide or other strong chemicals. She mentioned that some companies go as far as offering vegan hair colours. Seek out these products if you have allergies or sensitivity.
TOP TIP: Have some coloured or blonde tips put in your hair using the cap method. A tight fitting cap is stretched over the hair and strands of hair are drawn through holes in the cap. Hair colour is applied and never touches the scalp, so no irritation is experienced.
Ad. Article continues below.
The best part of hair fashion and style is that our hair grows about half an inch each month, so if you're not satisfied with your look it won't be long before you can change it. Coloured hair needs a roots touch-up every three to four weeks.
One of the most outstanding hairdos I have ever seen was a really short cut; just a buzz cut coloured purple. The result was like beautiful purple velvet. That style shouted, maintenance, maintenance, maintenance. Luckily her daughter was the hairdresser. Be brave and have fun with a little hair colour adventure!
LENGTH
Ad. Article continues below.
Short styles suit the older lady well, especially with an upward sweep at the sides. Just push up with your fingers when finishing the styling each morning. Sharp and geometric styles are super – a few soft waves worked into the style are flattering and overcome a too severe look. You will need to have a trim about every three to four weeks to maintain the short style. If you choose to keep your hair long, work out a variety of "up" styles.
The chignon is making a comeback I notice.
The French roll is always smart.
Coiled plaits can look distinctive.
Curls may just be swept up and secured with combs.
Try not to wear the same style all the time; practice different styles and look out for gadgets that help to create "up" styles. Combs, pads, clips and so on.
Ad. Article continues below.
CHEMICAL PROCESSES
Don't permanently colour and perm your hair at the same time. Two chemical processes will reduce the quality and condition of the hair to look and feel like straw. Two chemical processes at once are much too harsh. You can mix a semi-permanent colour and a perm if you're fortunate enough not to need a permanent colour. So, straight haired women with grey or white hair must make the choice. You can have straight or permed grey or white hair, or coloured straight hair. Curly haired women with grey or white hair can choose grey or white curls or coloured curls.
What hairstyle do you have? What maintenance is involved?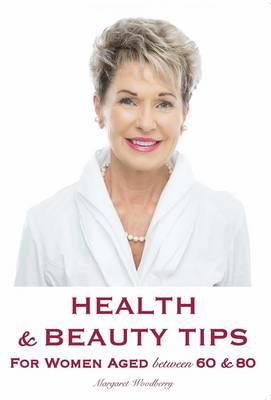 For other great Health & Beauty Tips For Women Aged Between 60 & 80, Margaret Woodberry's book is available for $23.25 via Booktopia.