Living with osteoarthritis is hard, but it doesn't mean you have to stop doing the things you love!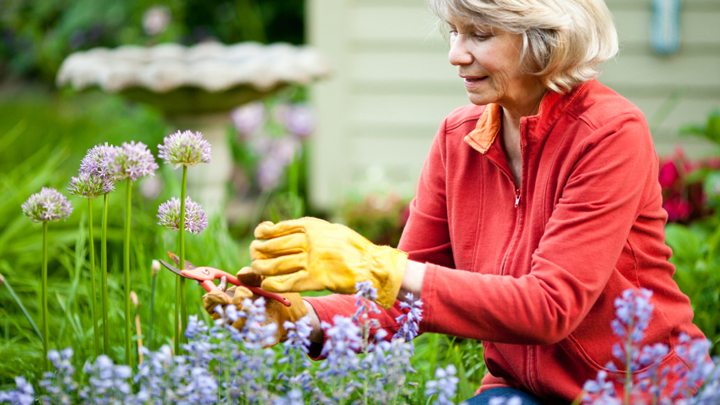 When Helen turned 60, she began to feel pain in her knee. Slowly over time it got worse and doing the things she loved most became painful. Helen soon discovered that she had osteoarthritis, a disease that so many Australians find debilitating. But instead of letting the pain control her life, Helen made some small changes to keep living her active and healthy life. And since she made those changes, she's been happy and healthy.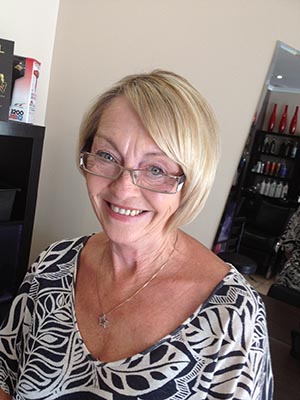 Starts at 60 was lucky enough to speak with Helen and learn a little more about how osteoarthritis impacted her life and how she's been able to manage it by keeping active.
When Helen first developed osteoarthritis, two of her favourite regular activities became difficult – gardening and spending time with her grandson. "One of my passions is being out in the garden. When my osteoarthritis set in I found it extremely difficult to kneel down to do any sort of gardening and it would be painful to get walk walking again. I noticed I started to favour my knee by staying off it and resting continually, which did not agree with me. It has impacted my family life too, as I look after my 16-month-old grandson, Bane, fortnightly. I noticed that I was spending a lot of time on the floor with him and it sometimes would take a little longer for me to get up".
Initially, Helen went straight to her doctor and was prescribed anti-inflammatory medication. While it helped, Helen wanted to do more to help her situation and her physio suggested that exercise was one way to make things easier. She said, "I started an exercise program which involved walking from one side of my swimming pool to the other and increased this until I could walk comfortably for around 30 minutes. I felt a lot more vibrant and much better in myself accomplishing this.  As part of my daily routine I started to walk each morning and evening for approximately 30 minutes and built this up each day."
Ad. Article continues below.
Over time, Helen began to see a fantastic change in the way her body felt and those every day activities like gardening and spending time with her grandson were enjoyed again. She said that thanks to exercise she can, "now walk up stairs without difficulty and can walk for a reasonable distance and time without any problem – it is liberating to not feel held back by my osteoarthritis."
Despite this, there was one other thing that made keeping active a little difficult – the cold weather! However, Helen recognised that it was her natural inclination to reduce exercise in the cooler months and instead adapted her exercise regime to suit her. She said, "My approach my seem silly to some but I like to put the radio onto a station that plays 70's – 80's music and move around the lounge room to the beat of the music. It makes the exercise fun and as I'm personally not a fan of being out in the cool it means I still keep active.  I am sure if some of my neighbours saw me dancing around during the day they would wonder what I am doing but I do enjoy it.  I also sit in my lounge chair and do some leg exercises to keep my joints moving which I find beneficial."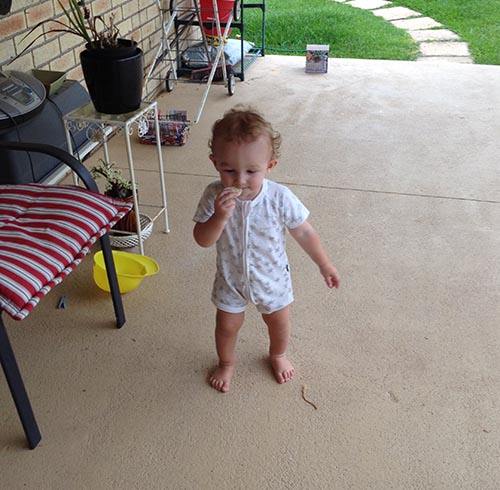 Ad. Article continues below.
Essentially using activity and exercise that suits her has helped Helen immensely and her advice to other over 60s suffering from osteoarthritis? Find what suits you and do it – you shouldn't stop enjoying life because of osteoarthritis! She said, "My advice to other osteoarthritis sufferers would be to try walking in a heated swimming pool, talk to your doctor about the options available, be mentally positive and try walking just 5 – 10 minutes a day and see if you can gradually build it up.  Do not let it rule your life."
So remember, just because you have osteoarthritis doesn't mean you have to stop living a healthy, happy and active life – in fact, the more active you are, the better you'll feel!
Tell us, do you have osteoarthritis? How do you manage it? Share your thoughts and stories in the comments below…