Landmark court case says this common product causes ovarian cancer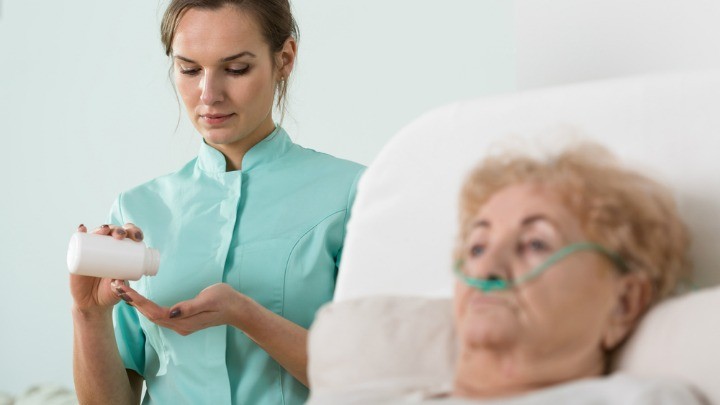 Talcum powder has been a staple in most households for years, with many people using it as a hygiene and beauty product.
In news that is sure to worry many people, a US jury has ordered Johnson & Johnson to pay $72 million to the family of a woman who claimed she developed ovarian cancer from using the popular brand's talcum powder.
The link between talcum powder and cancer has been debated for some time now and there are reportedly over 1000 similar cases claiming talcum powder caused cancer around America.
Does this mean you should promptly throw your bottle of talcum into the nearest bin?
Despite the jury's ruling, the scientific evidence to back up the claim has been largely inconclusive.
Ad. Article continues below.
Talcum powder contains the mineral talc, which some scientist have suggested can irritate the ovaries and cause cancer.
There have been various studies in this area but with varying results, which makes it difficult for experts to definitively say whether or not talc does cause cancer.
Speaking about the issue, Cancer Research UK said: "While on the whole studies have seen a modest increase in the risk of ovarian cancer in women who use talc on their genitals, the evidence isn't completely clear. So we can't be sure whether or not talc itself could cause ovarian cancer."
Chief executive of Ovarian Cancer Action Katherine Taylor that while there is no conclusive evidence, it's best to stop using talcum powder if you are worried the possible link.
"If you're currently using talc, don't panic. Given evidence is inconsistent we do advocate a 'better safe than sorry' attitude and advise that women using talc on their genitals stop doing so," she told the Huffington Post.
Ad. Article continues below.
"But it's important to remember that the suggested increased risk from using talcum powder is very small.
"While the relative increase of a third suggested by some studies sounds significant, the absolute risk of getting ovarian cancer still remains very low. We're talking about the difference between a 2% risk and a risk of 2.5%."
Does this court ruling make you worried about using talcum powder? Do you use talcum powder at your house?