Jamie Oliver says these 14 foods will help you live to 100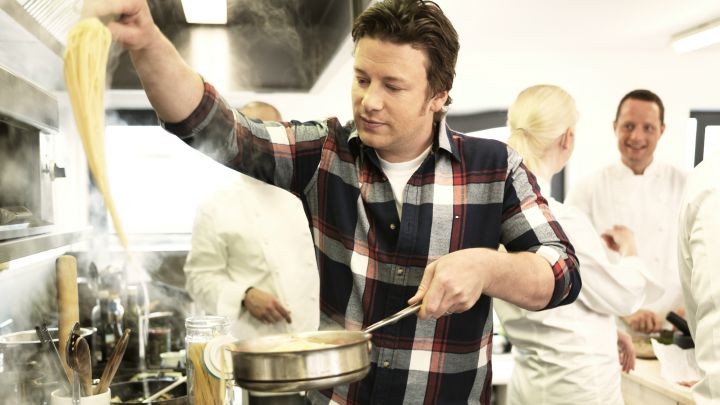 You may have noticed that Jamie Oliver is less of the man he used to be these days, having lost 12 kilograms following a four-month health kick. The once slightly porky chef is on a crusade to help others get control of their wellbeing and, naturally, there's an accompanying TV series to show us how to do so.
Ad. Article continues below.
Jamie travelled around the world to places where people regularly live past 100 and gleaned dietary tips from Costa Rica, Okinawa in Japan and the Greek island of Ikaria, all of which are famous for their centenarians and healthy diets.
In the show he reveals that there are 14 "hero" foods that everyone should eat to extend their life span. "It's not about goji berries and green drinks. It's about cooking smart with simple foods … They're all using humble ingredients to make some of the simplest and tastiest dishes I've ever tasted," says Jamie.
These 14 hero foods are:
Eggs
Goats' cheese
Fish, especially oily fish
Sweet potato
Leafy greens and herbs
Tofu
Walnuts
Black beans
Fresh fruit
Seaweed
Wild rice
Garlic
Prawns
Chillies
The chef also discovered that many of the healthy cultures shared dietary behaviours including limiting meat intake, moderate to low alcohol consumption and eating more earlier in the day than later
What do you think of Jamie Oliver's "hero" foods? How many do you eat regularly?