It's not worth it: How being angry or anxious could increase your heart attack risk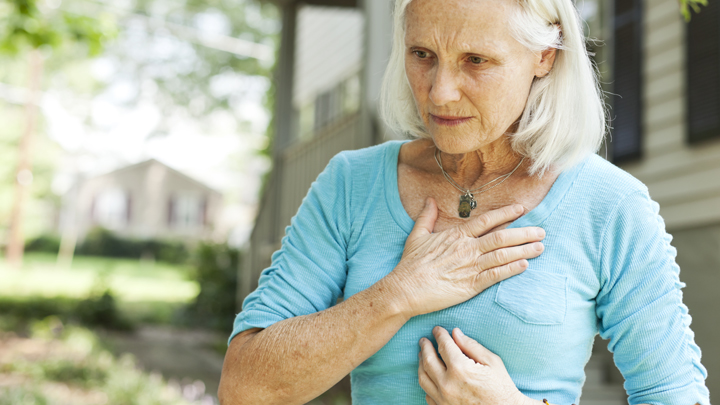 Sometimes when our feelings get the best of us, we can let them take over. We feel anger or anxiety brew up inside us and we can feel our palms start to sweat and our heart beats faster. But is this sudden burst of emotion doing more to us than we knew?
According to new research from the University of Sydney, an intense burst of anger can increase your heart attack risk eight-fold. The first Australian study of its type and published in the European Heart Journal: Acute Cardiovascular Care, it investigated the link between acute emotional triggers and high risk of severe cardiac episodes.
Lead author Dr Thomas Buckley of the Sydney Nursing School said "Our findings confirm what has been suggested in prior studies and anecdotal evidence, even in films – that episodes of intense anger can act as a trigger for a heart attack".
And the data shows that even after you've been incredibly angry, the risk of heart attack doesn't go down until two hours after the outburst. So just how much anger is enough to initiate a heart attack and what triggers it? The type where your body is tense, you're clenching your teeth or fists and are ready to burst. Dr Buckley said "The triggers for these burst of intense anger were associated with arguments with family members (29 per cent), argument with others (42 per cent), work anger (14 per cent) and driving anger (14 per cent)". Although this is the level of anger that the study qualified as extremely dangerous for your heart, it's important to note that any level of anger is not good for you.
The study also revealed that episodes of anxiety can also make you more likely to have heart attack. "High levels anxiety were associated with a 9.5 fold increased risk of triggering a heart attack in the two hours after the anxiety episode. Increased risk following intense anger or anxiety is most likely due to increased heart rate, blood pressure, tightening of blood vessels and increased clotting, all associated with triggering heart attacks", he said.
Ad. Article continues below.
Heart attack patients were studied at the Royal North Shore hospital and interviewed about their symptoms and activities prior to the heart attack.
So we know all of this, but how can we prevent ourselves from feeling angry or anxious? Sometimes it can be easier said than done. According to senior author Professor Geoffrey Tofler, Preventive Cardiology, University of Sydney said "Potential preventive approaches may be stress reduction training to reduce the frequency and intensity of episodes of anger, or avoiding activities that usually prompt such intense reactions, for instance, avoiding an angry confrontation or activity that provokes intense anxiety".
The overall message to take away is that we "need to be aware that a burst of severe anger or anxiety could lead to a coronary event, so consider preventative strategies where possible", Dr Tofler said.
Have you ever had a heart attack? Do you know what caused it? Tell us below.