Is your health on track? Take the quick health test today!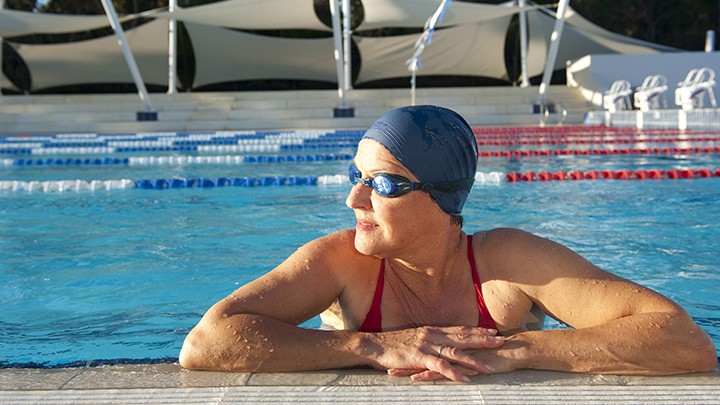 A healthy lifestyle isn't always about grand New Year's resolutions, ambitious exercise regimes or complete diet overhauls.
Sometimes the most meaningful, long-lasting improvement can begin far more subtly: with the tiny choices you make on a day-to-day basis.
It can be as simple as deciding to go to bed an hour earlier; to drink that extra glass of water; to walk in place of your next drive. These course corrections can have a genuinely profound impact over time. But it's still easier said than done.
What's holding us back?
Sometimes all it takes is to hear this advice from somebody else. A clear, straightforward suggestion – and a promise that this will genuinely help – can give us the perspective, accountability and motivation to follow through.
Ad. Article continues below.

Priceline Pharmacy has created a free health tracker that can make a very real difference to your long-term wellbeing.
This clean, simple process takes mere minutes, but will give you honest and straightforward advice that could genuinely turn your health around.
This online tool recognises something many others overlook: food and exercise are only part of the picture. Your emotional health is equally important. Do you feel in control? Do your family and friends offer the love and support you need?
In many ways, the decision to call a friend or relative can be just as important to your health as any dietary choice.
Ad. Article continues below.
By taking the test again over future weeks, you'll be able to track your progress over time, gaining a whole new clarity of what you could and should change.
With these strong foundations in place, you'll be in a great position to step to the next level. The tracker can help you refine particular areas of concern further with the following free, multi-week programs:
Activity planning
Meal planning
Healthy ageing
Stress management
Weight management
Sleeping well
And if you prefer more direct advice from a human being, Priceline Pharmacy is also holding free in-store women's heath checks. Click here to learn more.
Click here to get started with the health tracker, and tell us: what small decision has had the biggest impact on your health?
Ad. Article continues below.

This post is sponsored by Priceline Pharmacy. It was written as we feel it delivers valuable health insights into a subject important to the Starts at 60 community. For more information, please visit the Health Tracker website.
This post was originally published on Starts at 60 as The tiny decisions that can change your health for the better.