Is this the biggest health risk over 60s face today?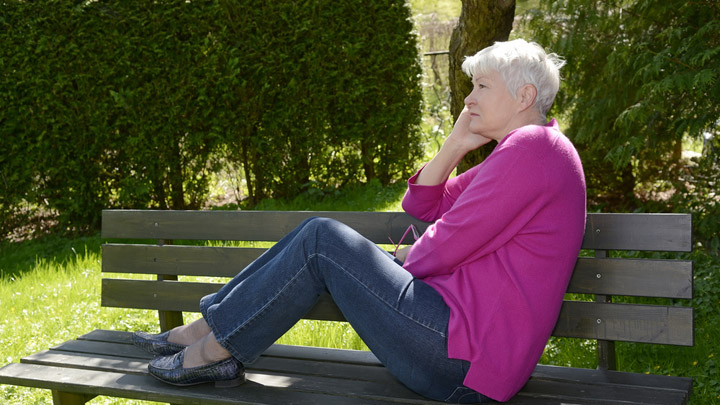 New statistics by the Australian Bureau of Statistics have indicated that by 2035, an extra one million Australians will be living on their own, bringing the total number of Australians living in isolation to 3.3 million.
The ageing population are contributing to these statistics as more and more people find themselves alone after being widowed or divorced and it has become the only lifestyle option. But what is the cost of this change?
In retirement, living alone can, for some people, mean spending more time in isolation than with others. This often leads to a decrease in self-confidence, particularly in social settings and therefore people become withdrawn.
Firstly, we have to understand the direct risk of social isolation. Loneliness has been linked to a number of serious health problems including:
A study from the University of California in San Francisco identified that loneliness is associated with an increased risk of death (23 per cent versus 14 per cent). It was also associated with functional decline.
Ad. Article continues below.
A study from the University of Chicago has found that loneliness in old age is twice as bad for your health than obesity. In the study, those who reported feelings of loneliness were 14 per cent more likely to suffer significant health complications, including death during the six-year study period.
Professional analysis on a series of metadata about loneliness found that the negative impacts of a poor social life as we age are equivalent to smoking 15 cigarettes per day, drinking to excess and more harmful than not exercising.
You see, the lifestyle choice that we think impacts our health least actually is one of the most significant. So should we be changing our lifestyle plans to avoid this? If so, what are our options?
The family structure is changing and while previous generations once returned to the homes of their children as they age to be cared for, this is becoming increasingly less popular. This prevented isolation in ageing and helped to foster continuing social connections.
Facilities like retirement villages are one option that doesn't change the fact that we live on our own, but it provides additional layers of support and social connection within a close environment. It's easy to find social connection yet residents can still maintain their independence in living alone.
Ad. Article continues below.
The concept of home sharing is also becoming more important with a few cases of over 60s returning to "live like students" and live with flat mates. It prevents the isolation and security fears that living alone can bring however it may not be ideal for everyone.
Outside of these two options there aren't many options for older Australians to live a lifestyle without isolation. As many of us are single for different reasons and we enjoy having our own home, the concern for the matter isn't a high profile problem in Australia, but it could be.
Loneliness is becoming an epidemic that has dire consequences and together, we need to find a solution to make this stop.
Do you live on your own? Do you ever feel lonely or isolated? What alternative solutions would you be willing to try? Share your thoughts in the comments below.
Originally published here.