Is this new skin fad the dumbest thing you've ever seen?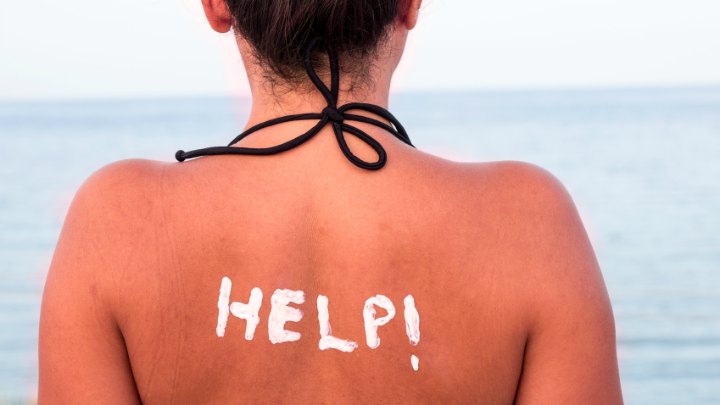 Most of us grew up in a more innocent era regarding looking after our skin in the sun. For the most part a tan was a good look, and it wasn't until more recent times that were were made aware by medical professionals that we needed to cover up, wear sun protection cream, and reduce our time in the sun.
And we listened. Here in Australia at least, the 'slip, slop, slap' message really hit home. We had to, as we have one of the highest rates of skin cancer in the world.
But right now around the world a new fad has taken off, fuelled by social media. It's called Sunburn Art. Sunburn art? Yes, that's right, people are out in the sun, purposely using sunburn as a sort of solar tattoo needle, burning designs into their skin.
As residents of the Southern Hemisphere, with our love of outdoor living, our knowing full well about the hole in the ozone layer down here that makes caring for our skin in the sun so important, can you believe people would burn their skin on purpose?
Don't you find this to be an absurd, dangerous thing to do? What would you say to these young people doing this to themselves? Let us know your thoughts in the Comments section below.
Ad. Article continues below.
If you can't imagine what it is that they are doing, here's a few examples:
Please make this dangerous trend stop! #sunburnart can be deadly http://t.co/ANdTeHjQsy #melanoma pic.twitter.com/uyDYmZIqcQ

— Robin Travers, MD (@rtravers) July 2, 2015

 
#SunburnArt: Shocking and dangerous fashion trend goes viral @Nina_Criscuolo reports: http://t.co/5DViObFQ2J pic.twitter.com/J3bGnPzeHC — WISH-TV (@WISH_TV) July 1, 2015
Ad. Article continues below.
#SunburnArt: New dangerous trend going viral http://t.co/ZrPBxkDsW8 pic.twitter.com/jwawTGGSPq

— FOX59 News (@FOX59) June 30, 2015

 
Would you try '#SunburnArt?' TODAY Show says 'don't.' Via @brnola http://t.co/0ho2QUGLAz pic.twitter.com/Wf3eTI2lah — Renita D. Young (@RenitaDYoung) June 30, 2015