How your loved ones can stay "bold, not old"
Sponsored Content
Health
1 year ago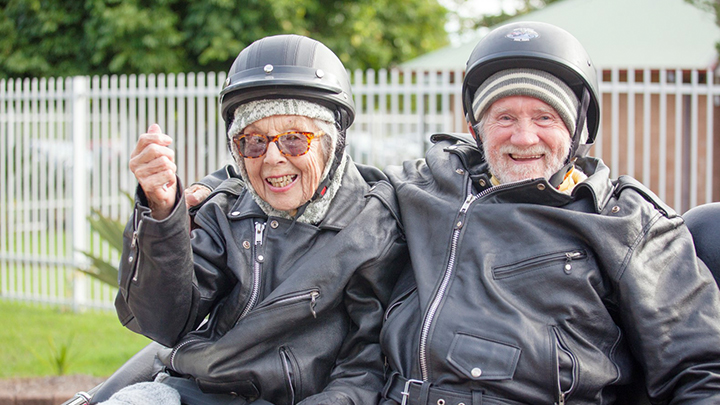 We all know age is just a number. It has no bearing on personality, identity or importance in the community. It does not stop a person from feeling unique or playful or young.
But to remain truly active and independent in the years ahead, it can sometimes take a very bold and proactive decision: to accept a little extra help at home.
If you have a parent or elderly loved one who is beginning to find it difficult, there are many effective ways they can continue their own life, in their own home, and on their own terms.
It can be as simple as a few domestic chores and personal errands, or as fundamental as regular nursing care. No matter what your loved one's situation, the right home care package can be tailored to their precise needs, preferences and budget, freeing up all the time and energy they need to "be themselves".
Our friends at Feros Care are encouraging Starts at 60 readers to look into the easy, unobtrusive ways their loved ones can stay an active and energetic part of the community. Click here to learn more about the enormous range of options available.
There are many ways your loved ones can keep their independence with the right support, including:
1. Domestic duties
Sometimes the smallest activities can be the biggest burden: an unmowed lawn; a stack of mail; an unchanged light bulb. By helping with light housework and maintenance, a carer can give your loved one breathing space to focus on the life they love.
2. Keeping connected with the community
A carer can help your loved one maintain an active social life by facilitating activities and hobbies, assisting with letter-writing, and even offering internet training so they can keep in touch online.
3. A helping hand with with travel and mobility
If mobility is preventing somebody from leading the lifestyle they want, the right level of care can remove that key obstacle – whether it's running light errands or setting up mobility equipment at home.
4. Health and medical assistance
From simple medication management to more involved nursing care, there is a way to find more freedom, health and happiness in any medical situation.
5. Technological support
If basic safety at home is a concern, assistive technologies can alert authorities in the event of an injury or emergency – without compromising your loved one's basic independence or lifestyle.
If you know somebody who could benefit from this support, but are unsure how to broach this difficult subject, Feros Care will be happy to speak to you about taking those important next steps. Click here to get in touch.
Think age is just a number? Show it with a photo and you could win $2,000!
To prove that older Australians can be as young, daring and cheeky as they ever were, Feros Care are inviting Starts at 60 readers to send in their best photos to prove it.
Simply:
Take a picture, snap a selfie or film a video of someone over 70 being "bold, not old"
Share your photo below:
Click here to learn more about this great giveaway, or click here to learn more about the home care options available.