How you might be increasing your risk of aggressive prostate cancer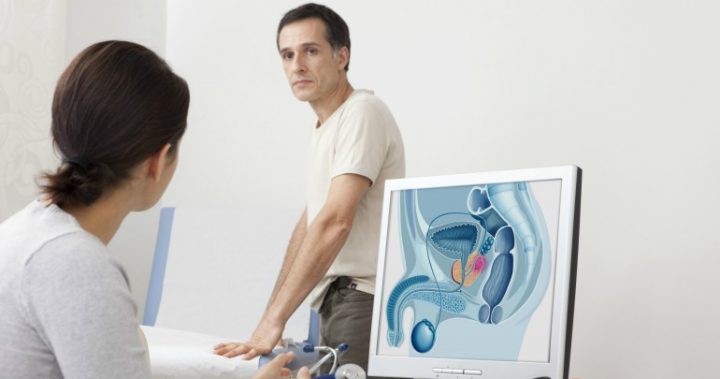 Now might be a good time to take a serious look at what you're eating, with a recent study out of the United States finding that men with prostate cancer are more likely to have an aggressive form of the disease if their diet contains a lot of saturated fats.
According to the report, which was published in the journal Prostate Cancer and Prostatic Diseases, your increased risk was tied to saturated fat and cholesterol and is greater for prostate cancer patients if no cholesterol-lowering statin drugs have been taken.
The study also found the men of European descent were more likely to have an aggressive form of prostate cancer from fats contained in meats and dairy than those from other cultural backgrounds.
In Australia, prostate cancer is the most commonly diagnosed cancer in men. More than 3,000 men die of prostate cancer in Australia each year.
According to lead author Emma Allott, of the University of North Carolina, if your diet is high in saturated fats you are likely to have high blood cholesterol levels.
Ad. Article continues below.
She says that in Western countries, prostate cancer tends to be more common and it is also more common for people in Western nations to consume more saturated fats.
Allott and the team of researchers looked at the data of nearly 2,000 men who had recently been diagnosed with prostate cancer, including 17 per cent of that group who had "highly aggressive" cancers.
The men answered questions about their dietary habits, what medication (if any) they were taking, as well as general questions about their lifestyle, age and race.
When calculating the levels of saturated fat in each man's diet the research team discovered that those with more aggressive forms of prostate cancer had higher levels of saturated fats than polyunsaturated fats.
The team also looked at the cholesterol levels of each man and whether or not they were taking any cholesterol-lowering medication, and found that in caucasian men cholesterol intake was tied to a higher risk of a more aggressive prostate cancer.
Do you get your prostate checked regularly? Would you say your diet contains too many saturated fats? What preventative measures are you aware of for reducing your risk of prostate cancer and other diseases?