How you can protect yourself from unexpected health costs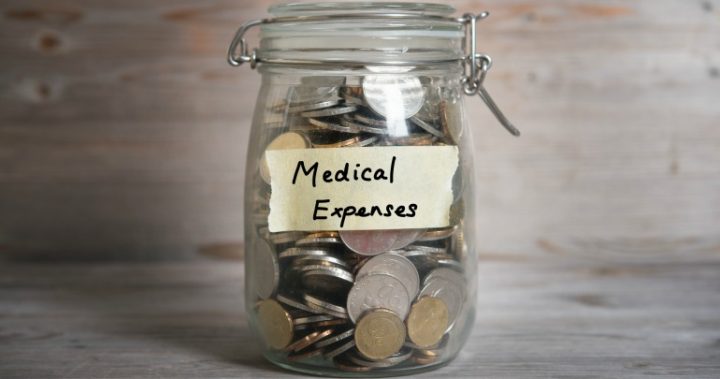 If you've been blessed with good health, you shouldn't take it for granted.
At any point in your life, that could suddenly change – and with poor health or serious health conditions can come some unexpected expenses.
While your health is good it's hard to think about preparing or safe guarding yourself from the possibility of unexpected health costs.
But once you've retired and your regular income is diminished, it's something you should definitely be thinking about and preparing for.
As they say it's better to be safe than sorry.
Ad. Article continues below.
Here are a few ways you can protect yourself from unexpected health costs.
Private health insurance
As you may well know, Medicare can only cover so much of your medical costs. The things Medicare can't cost are known as out-of-pocket expenses or gap payments – and they can add up quite easily if you need treatments or access to services that Medicare doesn't cover. For situations like this, private health insurance is very handy. Not only can private health insurance ease the financial burden of unexpected stays in hospital and injuries preventing you from working, it also helps you pay for specialists such as dentists, optometrists, chiropractors, psychologists and podiatrists.  Of course private health insurance comes at a cost, and generally increases each year. But, there are ways you can beat that. First, you should always shop around. Look at the Product Disclosure Statement thoroughly so you know what you'll be covered for you and what you want. You should also consider increasing your excess if you're concerned about the cost of your premium. If you already have private health insurance, check over your policy to make sure you're getting the cover you want.
Saving/budgeting 
If you're not keen on private health insurance, then the next best option is to stash away some money for a rainy day. Medical expenses are one of the biggest unexpected costs facing retirees, according to a survey conducted by Voya Financial. In fact, head of retirement income with Voya, James Nichols said most retirees did not appreciate the cost of health care. He recommends you make sure your needs, such as health costs are fully funded by planning ahead for any "bump in the road". Those "bumps in the road" could be anything from $10,000 for major dental work to a hip replacement or expensive medication.  Experts say blind-side costs such as unexpected medical expenses can derail what you may have considered a well-planned retirement. So what can you do? Well, financial planner Stuart Ritter said the best defence is to "expect the unexpected". "The reality is that there's always something that happens," he said. "If you've got it worked into your budget, you will have the resources." Some experts suggests setting aside 10% of your savings or superannuation for any unexpected costs.
Do you have private health insurance? Or do you have money saved away for a rainy day?
Important information: The information provided on this website is of a general nature and for information purposes only. It does not take into account your objectives, financial situation or needs. It is not financial product advice and must not be relied upon as such. Before making any financial decision you should determine whether the information is appropriate in terms of your particular circumstances and seek advice from an independent licensed financial services professional.