How do I get more Vitamin D, and why should I care?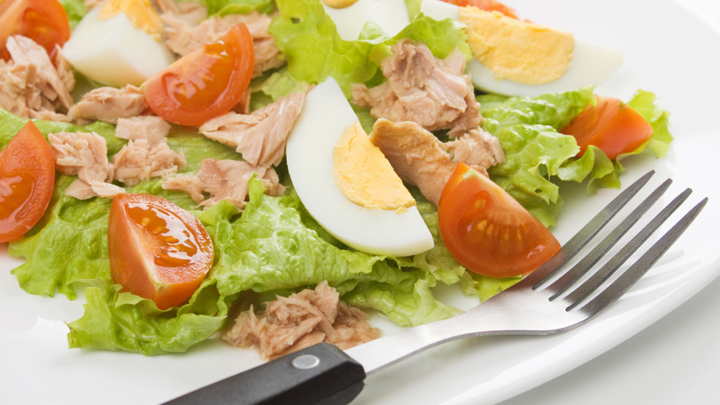 Vitamin D is pretty important. It is crucial in maintaining healthy bones, because it facilitates the absorption of calcium into our bodies. Calcium is a mineral which hardens our bones, so without it, our bones become brittle and weak. It is particularly vital for menopausal or post-menopausal women to ensure their levels of Vitamin D are maintained, as the changes in estrogen levels associated with menopause can cause brittle bones.
Low Vitamin D levels have also been found to be linked to high blood pressure. Whilst we're not sure yet if increasing our vitamin D intake actually lowers blood pressure, the results are promising.
Vitamin D has also been hypothesised to help protect our bodies from certain cancers, but is sometimes difficult for our bodies to come across, as it isn't contained in many foods. Our bodies have the ingredients to make Vitamin D, however we need sunlight to kick start the chemical process that changes these ingredients into an active form of the Vitamin.
Now that spring is here, there's no excuse for us to be lacking in our sunlight exposure. All it takes is about 20 minutes of sunlight with arms and face exposed (even on a cloudy day!) to meet our daily requirements.
Whilst this new found sunlight will help boost our levels of Vitamin D, try kick starting your intake with the following recipe. Egg yolk and oily fish are about the only naturally occurring food sources of Vitamin D, and this salad is yummy!
Ad. Article continues below.
The other benefit of this dish is that it's low in kilojoules and processed carbohydrates, and contains about 60% of your daily recommended calcium intake. Double whammy goodness!
Enjoy!
Ingredients
2 tablespoons red-wine vinegar
2 tablespoons extra-virgin olive oil
1 teaspoon whole-grain mustard
1/4 teaspoon dried tarragon
Pinch of salt
Pinch of freshly ground pepper
1 clove garlic, crushed
1/2 bunch asparagus, tough ends trimmed
2 large hard-boiled eggs
5 cups mixed salad leaves
10 cherry tomatoes
Large tin of tuna in spring water, drained (tinned or fresh salmon would work too!)
Dollop of natural Greek yogurt.
Ad. Article continues below.
Preparation
Whisk vinegar, oil, mustard, tarragon, salt and pepper in a small bowl. Add garlic and set aside.
Bring 4cm of water to a boil in a medium pot. Add asparagus, stirring to submerge if necessary, and cook until bright green and crisp-tender, about 3 minutes. Drain and place under cold running water until cooled.
Peel and slice eggs. Divide salad greens between 2 plates and top with the eggs, asparagus, tomatoes and tuna. Remove the garlic from the dressing, stir to combine and drizzle over the salads. Place a dollop of Greek yoghurt on top and enjoy!
By osteopath Claire Richardson