Health department warns against eating bean sprouts after salmonella outbreak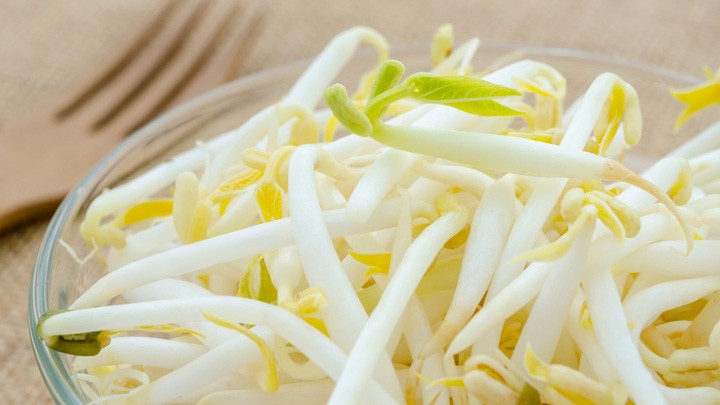 Bean sprouts don't exactly scream food poisoning – they're largely unassuming and many of us have eaten them without a second thought. But now the Department of Health in SA have issued a warning against eating bean sprouts after people who had eaten them had fallen ill with salmonella.
Over the past 11 days there have been 108 salmonella cases reported in South Australia, which is a huge spike considering there is normally around 15 to 20 cases each year, reports SBS.
"Our investigations have indicated to us that it is likely that the consumption of raw bean
sprouts is contributing to this increase," said SA Health's chief public health officer, Professor Paddy Phillips.
"As a result we are today advising South Australians to cook all bean sprouts and avoid
eating raw bean sprouts.
"We also want to alert food retailers such as restaurants and cafes not to serve raw
bean sprouts until further notice. We are working closely with the producers, suppliers and handlers of the sprouts and are continuing to investigate.
Ad. Article continues below.
"Salmonella infection may produce symptoms of fever, diarrhoea, loss of appetite, headache, stomach cramps and nausea and vomiting," he said, reports News Corp.
Bean sprouts are commonly used in stir fries, salads and noodle dishes, and are served with popular Asian dishes like pho.
But this isn't the first time the food has been associated with illness – there have been cases here and abroad for years.
The FSIC recommend checking the use by date displayed on seed sprout packaging, following storage directions and always storing seed sprouts at 5ºC or below.
Share your thoughts below.