Forget coffee, this natural drink has everything you need to increase energy and feel great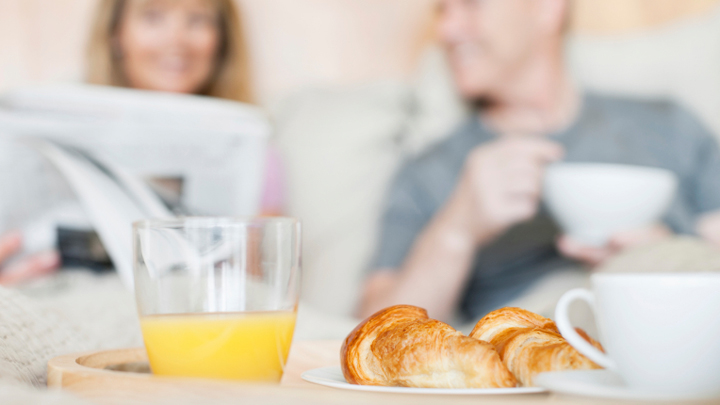 Wait! Don't have that coffee – this natural drink has been proven to drastically improve your brain function and make you feel much more energised than caffeine.
According to researchers from University of Reading, drinking 500ml of this juice every day can improve brain function.
So what is this magical juice? Well, it's just standard freshly squeezed orange juice.
The study analysed a group of adults who drunk 500ml of juice per day. They saw an eight per cent improvement in their memory, reaction time and verbal fluency compared to a control drink given during a different eight week period.
One of the memory tests required participants to learn a list of words that are recalled immediately and after a 30 minute delay.
Ad. Article continues below.
Dr Daniel Lamport, from the university's school of psychology and clinical language sciences and co-author of the study, said: "The population is ageing rapidly across the world.
"Estimates suggest the number of persons aged 60 or over could triple by 2100. It's therefore imperative we explore simple, cost-effective ways to improve cognitive function in old age."
And although the research was positive, the long term effects of drinking orange juice daily are not proven however with any citrus juice it should be part of a balance diet.
Orange juice is effective due to its flavonoids which may improve memory through the activation of signalling pathways in the hippocampus
Dr Lamport added: "Small, easily administered changes to the daily diet, such as eating more flavonoid-rich fruits and vegetables, have the potential to substantially benefit brain health. We know that people find it difficult to sustain big changes to their diet but simple alterations are much easier to maintain permanently.
Ad. Article continues below.
So, what do you reckon? Will you be drinking more orange juice?