Feel sore from arthritis or back pain? These 8 anti-inflammatory foods will heal you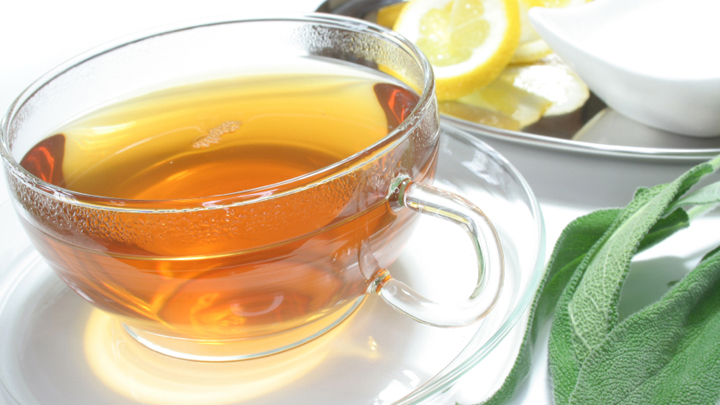 As the seasons change, we can feel sore, tired and rigid, and it can be caused by inflammation around joints.
Arthritis can flare up, as well as back pain, though they don't necessarily have to be treated with medication and light exercise alone – there are a number of ways to relieve aches and pains with these 8 anti-inflammatory foods.
1. Turmeric and ginger tea
As turmeric and ginger are both anti-inflammatories, they will help with osteo and rheumatoid arthritis. Turmeric contains an active ingredient called curcumin, which is a powerful antioxidant.
Ad. Article continues below.
Mix 2 cups of water, 1/2 teaspoon ground ginger, 1/2 teaspoon ground turmeric in a saucepan until boiled. Strain into a mug, add honey and drink twice a day.
2. Pineapple juice
In over 10 studies, every one of them confirmed that bromelain provided health benefits for osteoarthritis patients.
So if you'd like to try pineapple for your arthritis, the core is where the majority of the bromelain is found. Take the core and juice it! It's that easy. Even better: pineapple can last cut for up to 6 days in the fridge.
Oh, and remember, eat your pineapple by itself and without additives – it'll reduce the goodness. Fresh, organic pineapple is best, not canned pineapple or pineapple juice.
Ad. Article continues below.
3. Dandelion leaves
Dandelion leaves can help repair damaged tissue and help the liver clear toxins out of the blood.
Steep 3 teaspoons of fresh leaves in 1 cup of boiling water, then strain and drink twice daily. You can add honey to sweeten it up if you'd like.
4. Blackstrap molasses drink
High in valuable minerals such as calcium, potassium, and magnesium, blackstrap molasses has been a cherished home remedy for arthritis for a number of years. Blackstrap molasses is produced after the third boiling of sugar syrup.
Ad. Article continues below.
Heat 1 cup of fresh water until warm, but not hot. Stir in a tablespoon of blackstrap molasses and drink once daily.
5. Cinnamon
Few foods are researched as much as cinnamon. Why? Because it benefits almost every health condition on the planet and is an anti-inflammatory, anti-oxidant, anti-microbial, and also anti-cancer. It even lowers blood sugar levels and improves circulation.
Cinnamon is great because you can start the day with a good dose. Sprinkle it on muesli in summer, porridge in winter. Dust it over toast – it goes well with jam or peanut butter. Add it to your morning drink or smoothie as a healthier sweetener.
6. Salmon
Ad. Article continues below.
The studies on salmon show it contains docosahexaenoic and eicosapentaenoic acids, which are powerful omega-3s. They have strong anti-inflammatory properties, proven to reduce the pain of arthritis. Salmon is also rich in vitamins A, B12, D and E, iodine, selenium, calcium, zinc and iron, in case you had any doubts.
Salmon is an all-day wonder and partner to many meals. It's also conveniently available cooked, smoked, tinned, frozen and fresh. At breakfast, serve with organic eggs and wholegrain toast. For lunch, add to a big green salad with a lemon dressing. At dinner time, a salmon steak is delicious with roasted veggies or green beans.
7. Walnuts
Nuts in general, unsalted and unsweetened, are laced with health benefits. Walnuts are especially bountiful, linked with reduction of both inflammation and cholesterol.
Walnuts are best munched in place of less healthy snacks at break times. Replacing chocolate bars or bag of chips for walnuts is a simple but powerful move you can make to improve your health.
Ad. Article continues below.
8. Sweet potatoes
Sweet potatoes topped the charts when a team of European scientists tested over 100 foods for their anti-inflammatory properties. It might seem a dull character, but its health benefits, including richness in vitamins A and C, are just another reason to add them to your plate.
Simply substitute your regular spud for nutrient rich sweet potatoes and count the health benefits. They're delicious mashed with pumpkin as a side, roasted with other veggies or sautéed and added to a salad.
Tell us, will you be adding any of these items to your next shopping list? Have you tried them before?