Fast food secrets: Ever wondered what's REALLY in your burgers?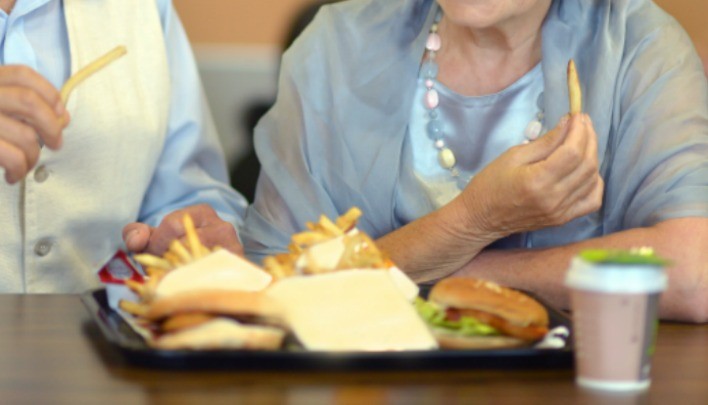 Fast food menus are full of supposed "healthy" options these days, but those alternatives might not be everything they seem.
Researchers from the George Institute for Global Health have revealed that even "healthy" menu items, such as salads and burrito wraps, might contain plenty of hidden calories. For example:
– Sumo Salad's Ancient Grain Peanut and Orange Small salad contains 2668 kj.  You'd need to run for 1 hour to burn this off.
– Jamaica Blue's Coconut Manjo salad contains 3610 kJ. You'd need to walk for 3 hours to burn this off.
– Guzman & Gomez Spicy Chicken Enchilada Burrito contains 4760 kj. You'd need to run for almost 2 hours to burn this off.
Ad. Article continues below.
– Hungry Jack's Ultimate Double Whopper burger contains 5085 kj. You'd need to walk for over 4 hours to burn this off.
– Just 1 slice of pizza from Crust, Dominoes, Pizza Hut or Pizza Capers contains 1300 kj. Each slice would require a 1 hour walk!
The George Institute has advised people to be mindful of "added extras" like sauces, dressing and high-fat fried meats when it comes to ordering takeaway.
"On average Australians spend just over 30 minutes per day doing physical activity, which is not enough to burn off the kilojoules in many of these meals", said the institute's Dr Kristina Petersen.
Their research comes as Victoria considers controversial new laws, which would force fast food stores to publicly display the kilojoule content of every menu item.
Are you surprised that even salads and wraps are full of hidden calories? Would you like to see nutritional information displayed, before you order takeaway?