Family tree could hold the key to preventing serious eye condition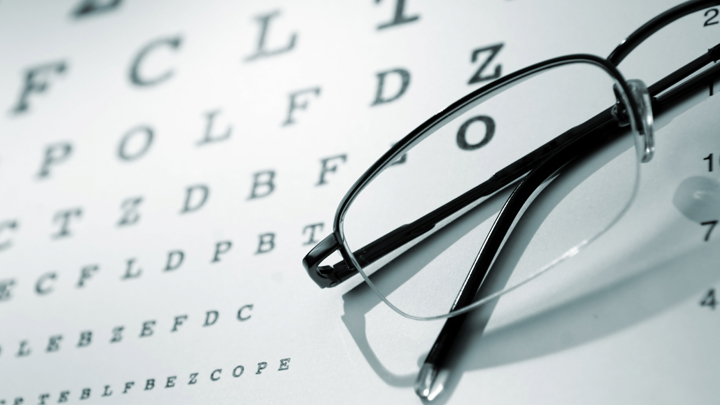 New research released ahead of World Glaucoma Week, has identified that 70 per cent of Australians have no knowledge of family health histories, leaving many in jeopardy of unknown hereditary diseases. The stats paint a worrying family portrait especially as people with a first-degree relative who has glaucoma, have an 8-fold increased risk of developing the disease.
The research also found that many prioritise blood pressure and cholesterol tests with only 6 per cent making optical tests a priority, meaning that many Australians are risking damage to their sight.
Specsavers is calling for people to spend some time with relatives to identify hereditary conditions that could have severe health implications for them and their loved ones, as well as to ensure they get regular eye checks.
In March, Australia will join the rest of the world in its fight against glaucoma, the number one cause of blindness, as it celebrates World Glaucoma Week with a series of events and seminars designed to raise awareness around the disease.
It's estimated that almost 300,000 people in Australia are suspected of having or have the disease, which affects the optical nerve, with only half knowing about it. This is primarily because it presents itself with virtually no symptoms, meaning that often by the time it has been identified, significant damage has already occurred. In addition, people with a family history are at an increased risk of contracting the disease.
Ad. Article continues below.
Specsavers Optometrist and Director of Professional Services, Peter Larsen says: "Glaucoma is the leading cause of irreversible blindness worldwide, and is known as the 'sneak thief of sight' because it has very few symptoms until the condition is advanced. I'd encourage people to look into their family histories to find out if they are at increased risk of this disease and where there is a documented history of glaucoma in direct family members, be especially vigilant as they can be up to 10 times more likely to suffer from the condition".
Glaucoma is a progressive eye disease and can result in irreparable damage to the optical nerve if not caught early. In many cases it is caused when the aqueous fluid in the eye, which helps the eye keep shape, is unable to drain properly. This causes a blockage and additional pressure in the eye. Digital Retinal Photography (DRP) is a powerful tool that helps our optometrists detect glaucomatous changes to the optic nerve. DRP is offered free of charge at all Specsavers stores as  part of every standard eye test, and uses sophisticated equipment to produce a high resolution photograph of the retina, optic nerve and blood vessels.
The technology can screen for abnormalities and helps with early detection of a series of diseases including; glaucoma, macular degeneration and diabetes, to name but a few.
Mr Larsen continues: "Whilst Australians are good at checking for histories of diseases like cancer, eye health is often overlooked and yet the consequences can be devastating to the quality of life of the sufferer. With this in mind, we recommend getting your eyes tested every two years and to get familiar with your family's medical history".
Late State Glaucoma Symptoms:
Ad. Article continues below.
Painless blurred vision
Loss of peripheral vision
Difficulty in adjusting to low light
People most prone to glaucoma:
Family history of glaucoma
Diabetes
Migraine sufferers
Short sightedness
Previous eye injury
Blood pressure problems
Prolonged use of cortisone creams
Some ethnic groups
*Regular eye exams are the best method for stopping glaucoma early*
Have you had your eyes checked recently? Has any close to you been affected by this disease? Share with us below.