"Extraordinary results" in cancer treatment brings hope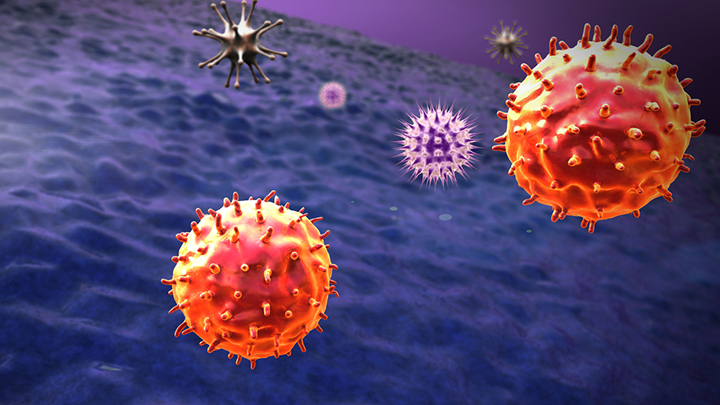 Exciting prospects for some advanced cancer patients have been declared this week after scientists successfully engineered immune cells so they can target a specific type of blood cancer during the first round of clinical trials. The study, which was presented at the annual conference for the American Association for the Advancement for Science (AAAS), showed enormous success among several dozen patients who would typically have only had months to live. Their early experimental trials that used the immune system's T-cells to target cancers had "extraordinary results". Patients with blood cancers of various types showed response rates of greater than 80% with more than half now enjoying complete remission, and in one study among sufferers of acute lymphoblastic leukaemia 94% saw symptoms disappear completely.
Researcher Stanley Riddell said, "this is unprecedented in medicine, to be honest, to get response rates in this range in these very advanced patients".
To administer the T-cell therapy, doctors remove immune cells from patients, tagging them with "receptor" molecules that target a specific cancer, as other T-cells target the flu or infections. They then infuse the cells back in the body.
"There are reasons to be optimistic, there are reasons to be pessimistic," said Riddell, of the Fred Hutchinson Cancer Research Center in Washington state.
"These are in patients that have failed everything. Most of the patients in our trial would be projected to have two to five months to live."
Ad. Article continues below.
Another researcher on the program, Chiara Bonini, a haematologist with San Raffaele University in Milan said,  "this is really a revolution".
"T-cells are a living drug, and in particular they have the potential to persist in our body for our whole lives."
Tests for this kind of treatment and scientific outcome has at this time been limited to only certain blood cancers.  The research team were clear on the fact that they needed to work on tumours and track how long patients would remain in remission.
This type of therapy, T Cell therapy is recognised as a last choice for most, and in this case it came after the failing of chemotherapy for all of the programs' participants.  And the good news is that scientists hope the modified cells that remain in your body will carry long term benefits in the fight against cancer internally, retaining their memory from years or even decades earlier to kill it in future years if it is to arise again.
"Much like chemotherapy and radiotherapy, it's not going to be a save-all," Riddell said of the new therapy, adding: "I think immunotherapy has finally made it to a pillar of cancer therapy."
Have you known someone who might have benefited from this breakthrough in cancer treatment?