Every Australian woman needs to know this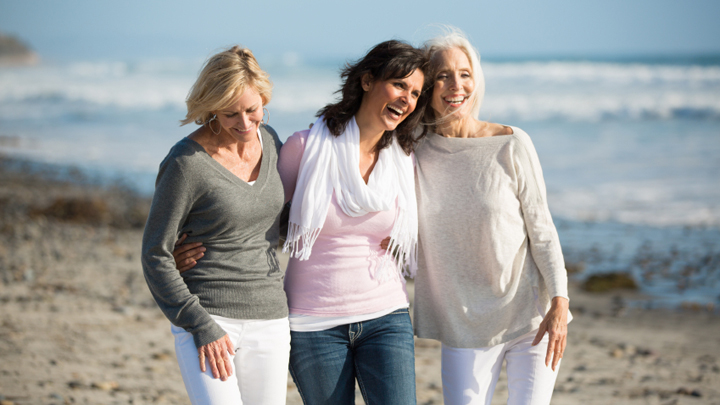 Ladies, we all know breast cancer exists. We all know how damaging it can be. We all know that detection is best and early detection is better. We all know what to do to diagnose and detect it. And most of us know that the government provides free services to some women through BreastScreen Australia. But do you realise that they've extended the age range of the invitation?
In the last year, BreastScreen Australia, the free screening program that offers mammograms to women, has extended the invitation to women between the ages of 50 and 74.
Age is the biggest risk factor when it comes to developing breast cancer. According to the Australian Institute of Health and Welfare, one in 11 Australian women will be diagnosed with breast cancer before the age of 75 and one in eight women will be diagnosed before the age of 85.
So next time when you're at lunch with your friends or are at a social function, look around the room, because whether we like it or not we're confronted with the big question – who is next?
This is why making every woman over the age of 50 aware of the BreastScreen Australia service is so important. When something is free, available, easy and convenient there shouldn't ever be anything stopping us.
Ad. Article continues below.
BreastScreen Australia began in 1991 as a government initiative and has conducted millions of breast screens all over Australia. By expanding the invitation of screening from women aged 50-69 to women 50-74, it is estimated that up to a further 220,000 additional breast screens will be conducted over four years and this will potentially result in an additional 600 breast cancer detections each year.
If 600 more women have a chance of survival through early detection, this is a service that everyone needs to know and support. Nine out of ten women will survive breast cancer with early detection and treatment. Every woman deserves the chance to be one of those nine.
BreastScreen Australia offers services in more than 600 locations across all states and territories. Purpose built busses and four-wheel drives are also used to provide screenings to women in rural and remote areas.
And although the service is available by invitation you can always call your local provider to update your details and make a booking.
So today, spread the word to your friends and family that the invitation is there for them. Just telling them about the service could be the first step to saving a life.
Ad. Article continues below.
How often do you have your mammogram? Have you used a BreastScreen Australia service before? Share your stories in the comments below…
This article has been sponsored by BreastScreen Australia. It has been written by an independent, Starts at 60 writer as we feel it provides our readers with valuable and highly relevant information. To find out more about BreastScreen Australia or to book your next breast screen, call 13 20 50 or head to the BreastScreen Australia website by clicking here.