Dymocks Book of the Week - That Sugar Guide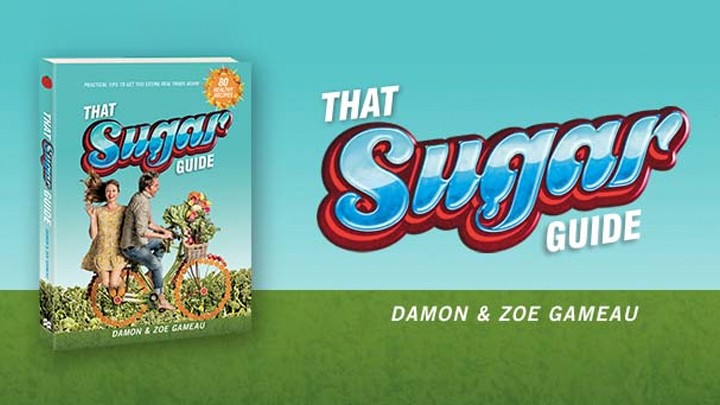 On the back of the enormous success of That Sugar Film and That Sugar Book, Damon Gameau brings us That Sugar Guide, featuring:
a) more sugar-free recipes, and
b) more ideas for weaning yourself off the white stuff.
Working with his wife, Australian actor Zoe Tuckwell-Smith, Damon gives us 80 brand new recipes and the kind of advice that is easy for every family to integrate into their daily lives.
T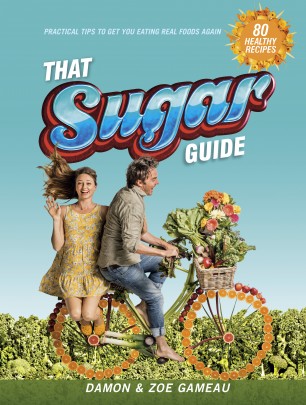 he book is divided into two parts: a Bridging Phase and a Consolidation Phase, designed for quitting and then adjusting.
The recipes are stupendously simple but seriously delicious, and every ingredient can be bought off the shelf of your local supermarket.
Ad. Article continues below.
Damon Gameau is an award-winning actor who has appeared in a range of productions, including The Tracker, Balibo, Thunderstruck, Save Your Legs, Love My Way, Howzat, Puberty Blues, Spirited, Secrets and Lies, RAW (in the UK), How I Met Your Mother (USA) and recently, Gallipoli and The Kettering Incident.
He directed the 2011 Tropfest winner and That Sugar Film, released 2015, which has become Australia's top-rating feature documentary of all time. Damon's first book, That Sugar Book, released the same year, became an Australian best-seller. Damon is a passionate advocate for good health and is determined to help people find a happier way of living.
That Sugar Guide by Damon and Zoe Gameau is available now from Dymocks.


Join Books at 60 on Facebook, or sign up for our weekly newsletter below for more great reading recommendations!
Ad. Article continues below.