Could your handbag be wreaking havoc on your health?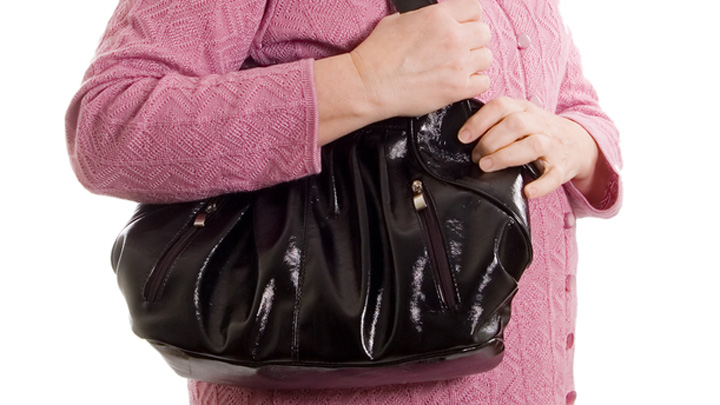 Women love their handbag – it's almost an extension of their bodies! You can find just about anything you need within i's depths, though it might take a while. In all seriouness, a big handbag full of stuff isn't just a mess to sort, it could be wreaking havoc on your health.
Have you ever heard of 'heavy purse syndrome'? It's not just the strain you feel after a long day at the shops – it can be a very serious issue that can cause damage.
If you're experiencing back, shoulder pain, arm pain or a tingling in your hands, it's possible your bag's adding trauma to your spine.
According to Dr Ayla Azad, a chiropractor and VP of the Ontario Chiropractic Association, lugging a full bag on a daily basis can cause stress and injury to your body.
"Females don't realise that it's their bag [causing the discomfort]," she says. "They think it's the way they're sitting at their computer, or how they lift something, when it's actually the repetitive action of carrying their purse every day".
Ad. Article continues below.
Your handbag could be contributing to poor posture, muscle pain, sciatica, tendinitis and tension headaches, so it could be worthwhile to consider these things:
1. Buy a smaller bag
It can be tempting to buy a bigger bag but that can mean you're more tempted to fill it with all sorts of things you don't need. Opt for a small purse that stores just the essentials.
2. Empty some stuff out
Sounds easy but you might feel attachment to some things you feel you have to carry. A purse, keys, phone, lipstick, a small bottle of perfume and a comb is adequate.
Ad. Article continues below.
3. Avoid thin straps
The thinner the straps, the harder your shoulders and bag will strain. Look for comfortable thick straps that don't dig in.
4. Consider a backpack
If you do need to carry a lot of stuff, consider a backpack with comfy straps and back support. It will even out the load!
5. Carry carefully
Ad. Article continues below.
Don't balance your bag on your wrist or elbow – place it firmly on the shoulder and switch sides often.
Tell us, has this information surprised you? Will you be more careful with your bag?