Common pain medications could be more dangerous than you think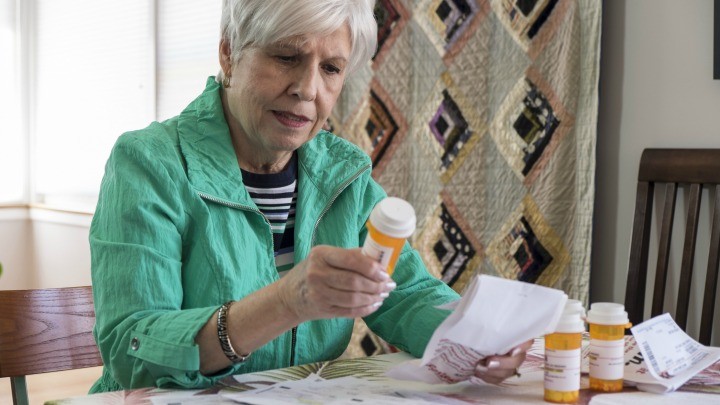 Danish researchers have determined that common painkillers could have harmful side effects, increasing your risk of heart disease.
A report released by Aarhus University revealed that popular painkillers known as 'NSAIDs' can increase your risk of internal ulcers, and increase blood pressure.
'Non steroidal anti inflammatory drugs' are commonly used to treat arthritis and inflammation, and are accessed over-the-counter by around 15% of our population.
"Some of the older NSAID types… are also associated with an increased risk of heart attack", Danish researcher Dr Morten Schmidt pointed out.
"This is worrying, because these older types of medicine are frequently used throughout the western world and in many countries available without prescription".
Ad. Article continues below.
"A number of these newer types of NSAIDs have been taken off the market (due to cardiovascular risks)", Dr Schmidt added.
Dr Schmidt and his colleagues have published their findings in Europe's most esteemed journal for cardiovascular health – the European Heart Journal.
They believe doctors throughout the western world need to administer NSAIDs use. Alternatively, warnings could accompany over-the-counter painkillers of this type.
"When doctors issue prescriptions for NSAIDs, they must in each individual case carry out a thorough assessment of the risk of heart complications and bleeding", Dr Schmidt said.
"NSAIDs should only be sold over the counter when it comes with an adequate warning about the associated cardiovascular risks", fellow researcher Professor Christian Torp-Pedersen added.
Ad. Article continues below.
The Danish researchers have also recommended that alternative therapies could be used to manage arthritis pain or inflammation.
"It's often the case that paracetamol, physiotherapy, mild opioids or other types of NSAIDs with less risk for the heart would be better for the patients", Dr Schmidt added.
Do you take NSAIDs or other common painkillers? Are you worried about the affects on your heart health?