Breakthrough new formula will heal skin tears and rips faster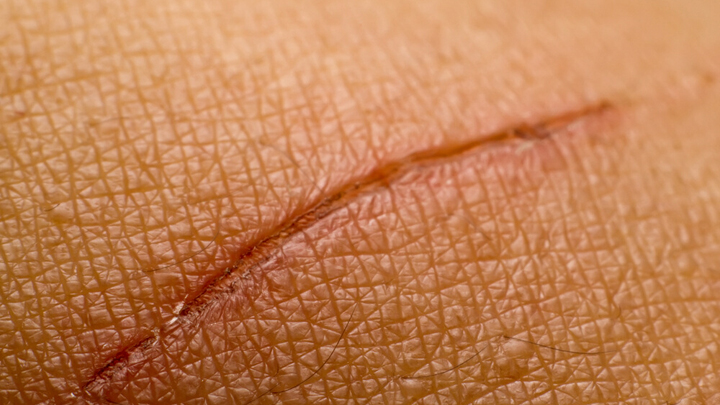 Our skin becomes more fragile as we age, making it much easier to rip or tear. But a new breakthrough formula could change how the body repairs and strengthens this damage.
If your skin tears easily, you'll know how hard it can be to fully repair the area, especially on such thin skin. The products on the market right now can often cause inflammation, which can prolong healing and result in scarring.
Now, a new discovery could change that and give us much more confidence to heal our skin. LSU Assistant Professor Wei Xu and collaborators at Northwestern University have spent five years researching and have identified the gene regulation pathway, which involves the body's sodium sensor called Nax (scn7a) that triggers inflammation. They have found a way to block it using a nanoparticle-carried small interference RNA, which enables the skin to heal faster.
"This is a really novel pathway we identified. Nobody has ever tried to develop a product that gets at this pathway before," said Professor Wei Xu, in Science Translational Medicine.
"I think this is going to be very promising in skin disease treatments," Xu said.
Ad. Article continues below.
The discovery is especially good news for older people as it regenerates sodium in the skin, an important mineral for healing.
While more study needs to be conducted, Xu and his team have found a very important DNA pathway that can help to regenerate skin in much more advance ways than we know possible at this time.
In the meantime while we wait for the product to become available, you can heal your skin tears naturally at home.
Tell us, would you use a product that can heal your skin faster?