'Life-changing' new test to reverse impact of frailty in over-60s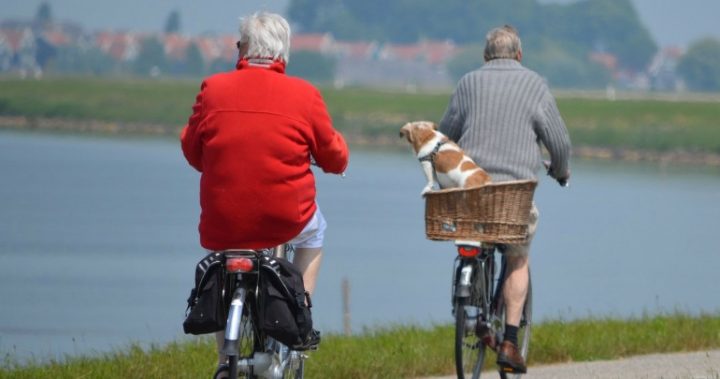 New research out of Australia has suggested that women over 60 are at greater risk of becoming frail, although the condition doesn't automatically come as a result of ageing. 
Frailty is an actual medical diagnosis, but many people are under the false illusion that it's just a part of growing old. The research, conducted by aged care provider Benetas, suggested that people weren't automatically frail because of their age.
Using a new online test known as FRAIL, which targets a person's fatigue, resistance, ambulation illness and loss of weight, researchers concluded it was possible for older people to reverse the negative impacts of frailty.
"The results show frailty is not present in all seniors surveyed, suggesting it is not an inevitable result of ageing and may be prevented or treated," Aged Care Minister Ken Wyatt said in a press release.
"Importantly, the study recommends that with the right support at the right time, frailty can be halted or even reversed by consulting with health professionals for safe, simple, inexpensive, practical interventions."
Ad. Article continues below.
The research evaluated 3,000 people over the age of 65 and took them through the FRAIL test. The results found that 38 per cent of the people surveyed fell into the pre-frail category, while 56 per cent were categorised as robust. Unfortunately for women, they were more likely to be frail at 8 per cent, compared to the 5 per cent of men.
Findings also suggested that 41 per cent of women were pre-frail, while just 34 per cent of men fell into the same category. As a way of preventing the negative effects of the condition, a number of lifestyle and diet recommendations were made.
The first was to include more protein into people's diet. These foods can include seafood, white meats, such as chicken or turkey, dairy products such as milks and cheeses, eggs, beans and lean beef.
The next was to try to get more vitamin D. While sunlight is a simple way to boost the body's vitamin D levels, taking vitamin D supplements also help and lower the risk of too much time in the sun. It's always important to discuss this with a doctor or health professional to ensure you're taking the right amount for your body and condition.
An increased level of physical activity is another way of fighting frailty. While it can be easy to decrease these sorts of activities as you get older, simple tasks such as walking and light resistance exercises may actually slash the chances of becoming frail.
Ad. Article continues below.
It is also recommended that if people feel they're at risk of frailty, they should discuss their prescription medication with their doctor. Some drugs can increase the chance of developing the condition, so discussing the side effects of certain medications with health professionals is another option.
Minister Wyatt described the new FRAIL online test as "life-changing" and suggested it could assist people with early detection, which would give older Aussies a more active future. "By taking the simple FRAIL five-point online test and following up with your GP as necessary, people have the opportunity to detect frailty before it hits, allowing them to take action to live better lives, remain in their own homes for longer and avoid potential hospitalisation." He said.
The test is currently available at the Positive Ageing Resource Centre website.
What do you think? Do you think you're frail? How do you keep an active lifestyle?
---
Ad. Article continues below.
With Facebook removing news sites from your feeds we ask that you sign up for Starts at 60's emailers here. And to keep us on your wall, join some of our new Facebook groups and clubs:

News Junkies Club – Australia
News Junkies Club – USA 

See news on the change and links to all our other clubs and groups here.