Cameras might not be the answer to abuse in care homes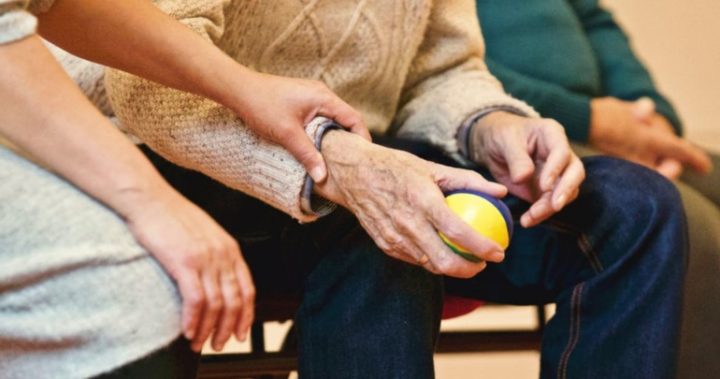 There are calls for cameras to be installed in care facilities across the country after a shocking footage emerged of a Victorian health care worker abusing a man with cerebral palsy earlier this month. 
The worker was stood down over the attack, but COTA Chief Executive Ian Yates says more needs to be done to protect the elderly and vulnerable. 
"We need the Commonwealth to take the lead in getting all States and Territories on board with a National Action Plan and a common approach to preventing and addressing elder abuse, as recommended by the Australian Law Reform Commission in its landmark report Elder Abuse, A National Legal Response, in June last year," he said at the National Elder Abuse Conference on Monday. 
While advocacy groups have called for cameras to be installed in patient's rooms at care homes, Leading Age Services Australia (LASA) CEO Sean Rooney says it's not that easy. 
"Debate about whether or not cameras should be permitted needs to balance the need for privacy with health and safety outcomes," he told Starts at 60.
Ad. Article continues below.
"Some aged care facilities do use cameras to observe high needs clients for safety and security reasons and find them a useful tool, helping with operational requirements. This occurs in many hospitals too. The key issue is that clients and their families are informed of the use of cameras in the premises and the locations and that the use of cameras is carried out in line with the organisation's internal policies and state and federal privacy laws."
Over the past two years, elder abuse has been at an all-time high in Australia, with more cases making headlines than ever before. The Report on the Operation of the Aged Care Act for the 2016 and 2017 recorded 2,853 different cases of assaults across the country. 
State governments have stepped up efforts to protect residents — New South Wales government has committed $150,000 to offer more support for those at most risk — but some patients are still being taken advantage of and abused. 
Shine Lawyers Edler Abuse Expert Leanne McDonald says physical attacks aren't the only way patients are being abused, adding that elderly patients are in a particularly vulnerable position. 
"The impact of this abuse cannot be underestimated. In some instances residents are not being provided with adequate nutrition and hydration, medication is not being correctly managed, and clinical care is not up to standard," she said in a statement on Tuesday. 
Ad. Article continues below.
McDonald questioned whether more adequate monitoring was needed. "The older generation of Australians deserve to be treated with the utmost care, respect and dignity in the latter part of their lives," she added. "Too many nursing homes have failed in their standard of care and so few resources are allocated to this very vulnerable sector of society. Enough is enough." 
Rooney said LASA was doing its best to resolve complex cases of abuse, but noted a whole community approach is needed to watch out for signs of abuse.
He said that more often than not, solutions depended on quality of training for staff and encouraged families to raise any concerns with staff.
"In cases where problems arise that cannot be resolved, as an industry we encourage consumers and their families to speak up and work closely with providers, and if necessary, seek support from the Independent Aged Care Complaints Commissioner," he said. "Our industry welcomes the transparency provided by the Aged Care Complaints Commissioner as this helps to drive improvement and increase consumer confidence."
What do you think? Does more need to be done to protect the elderly in care?