An urgent reminder to friends and family of dementia sufferers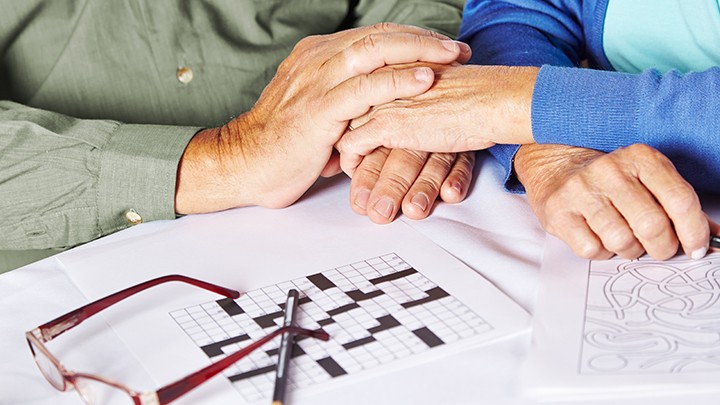 Is my visit making any difference at all? Why bother when they'll only forget it?
If you have a friend or relative with dementia, it's only natural to ask these questions. And you wouldn't be alone.
According to the BBC, 42% of those surveyed believe there's no point in keeping up regular contact once somebody enters the advanced stages of dementia, when they might not even recognise you or remember your visit.
But the Alzheimer's Society, a UK charity, says this is absolutely not the case: your visit counts. It can stimulate the brain in some very important ways, bringing about feelings of happiness, security and comfort.
Even if they can't remember the visit itself, dementia sufferers can still be left with a lasting "emotional memory", allowing the happiness to linger long afterwards – even if they don't necessarily remember why.
Ad. Article continues below.
The charity is now urging all friends and family of dementia sufferers to renew their dedication for 2016; to meet with them regularly, and reconnect them with the activities and topics they most enjoy.
After surveying more than 300 people with dementia, the Alzheimer's Society found that more than half were barely taking part in social activities – if at all. 64% reported feeling isolated.
Jeremy Hughes, the charity's chief executive, said this was particularly important at this time of year, now holiday festivities have settled down.
"After spending time with friends and family over the festive period, New Year can be a bleak and lonely time for people with dementia and their carers. It's so important for people with dementia to feel connected throughout the year".
While many of us in this position have the best of intentions, it can be hard to put them into practice. A more regular routine throughout the year could be vital.
"Spending time with loved ones and taking part in meaningful activities can have a powerful and positive impact, even if they don't remember the event itself. We're urging people to get in touch with us and find out how we can help you stay connected".
Do you have a friend or relative with dementia? Do you feel like you visit them enough?